Secretlab chairs are known to be the best gaming chairs on the market for the time being for all the good reasons.
Although they are quite expensive, they make amazing investments, because they bring outlandish build quality to your office or gaming setup, as well as their great materials that are guaranteed to offer you the most comfortable sitting experience.
If you are willing to buy the best Secretlab chair but need to know more to make sure that you are making the right decision, keep on reading the following lines, where I summarized my experience with Secretlab titan & Omega chairs.
Read More: https://thegamercollective.com/best-alternatives-for-secretlab-chairs/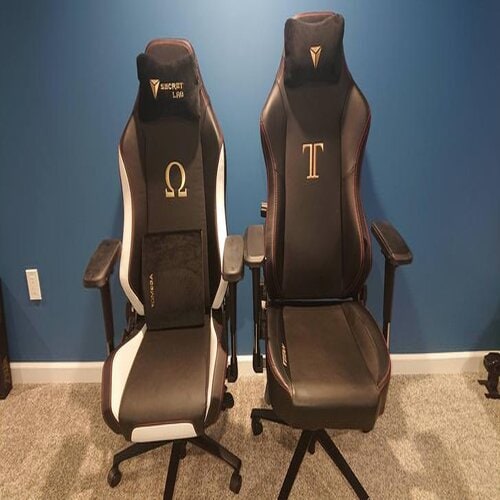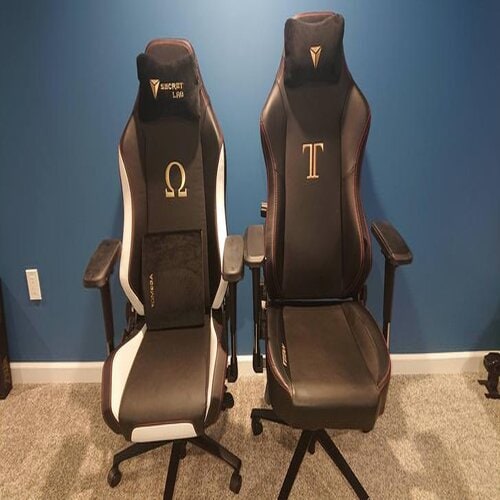 List of Best Secretlab Chairs
Secretlab Titan Evo 2022
Secretlab Omega Chair
Secretlab Neuechair
Dva Gaming Chair
Secretlab Softweave Gaming Chair
1. Secretlab Titan Evo 2022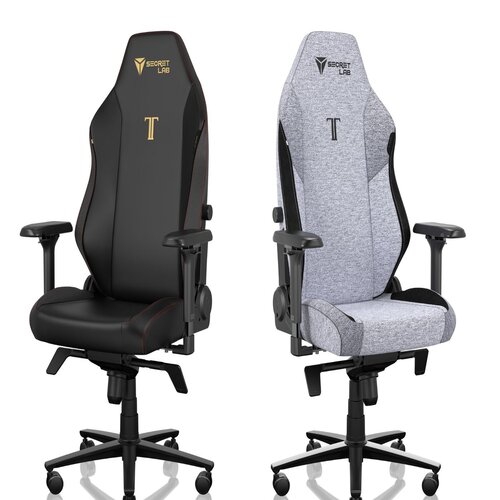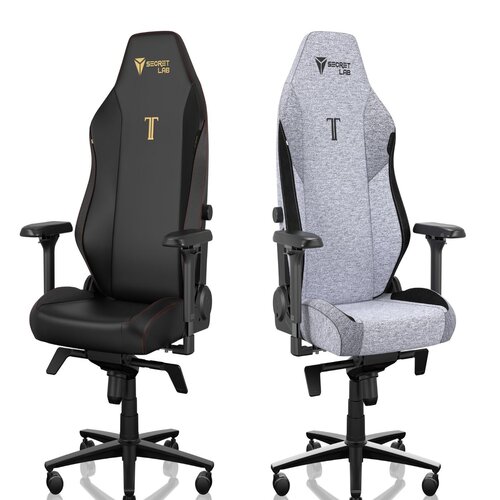 Features
One chair, Three sizes: Titan Small, Titan Regular, and Titan xl
Patent-pending
Pebble seat base
Secretlab NEO™ Hybrid Leatherette
Secretlab SoftWeave™ Plus Fabric
4-way L-ADAPT™ Lumbar pillow Support
Generous 165-deg of recline
Magnetic Memory Foam Head Pillow
4D Armrest with CloudSwap™ Technology
Anti-counterfeit NFC tag
5-year Extended Warranty
Secretlab Titan Evo blends Secretlab Titan & Secretlab Omega lines together, that's why it is literally one of the best gaming chairs of all time.
So, for every gamer seeking a large, long-lasting, sturdy, and ergonomic gaming chair that takes your long extended gaming sessions to a whole new level, Secretlab Titan Evo is such a marvelous choice to make.
Easy to Assemble
One of the most attractive things about the best Secretlab chair Titan Evo 2022 is that it is effortless to put it together, thanks to its design tweaks. which makes this chair one step ahead of Secretlab Omega Chair that is hard to assemble.
Secretlab Titan's back includes metal plates that have screw holes, which you attach to the hinges located at the gaming chair's bottom, which is advantageous, as you won't need to dig the bolt & wiggle it around till it safely catches properly.
Powerful magnets
One of the features that sets this Secretlab gaming chair apart is the felt-covered memory foam padding head pillow, which employs powerful magnets that get attached to the headrest of the chair, which offers a perfect adjustable lumbar support.
Furthermore, you won't have to worry about the elastic strap slipping off the chair's tapering top.
It is worth mentioning that there are also magnets included in the padded tops of the armrests, which means that you can effortlessly replace the firm foam armrests, in case they've ever got damaged.
Various Adjustments
Secretlab Titan chair has plenty of adjustments, making your sitting experience so comfortable whether for gaming or working.
This best gaming chair features built-in lumbar support through a dial that modifies the chair's firmness where it hits your lower back, as well as one more dial-based lumbar support.
You can move the adjustable armrest in all directions, twist the lever & shift your weight for changing the chair's height, pull another lever found on the chair's right side for tilting the chair's back forward or reclining it, as well as freely tilting the chair or locking it at any angle you desire.
New & Innovative Materials
One of the features that make this Titan gaming chair such an ergonomic chair is the new "pebble seat" design, with a smooth incline. What is so special about it?
It guides the gamer's body to the chair's middle for the greatest level of support, allowing for an extremely ergonomic sitting experience.
This premium gaming chair comes with 2 upholstery choices, a faux leather one, where the chair has Secretlab's NEO Hybrid, which is famous for being 12x more long-lasting & durable than regular PU leather, in addition to being super sleek, sturdy, and holding up well.
As for the second upholstery option, it is SoftWeave Plus fabric that is known to be 3.5x stronger than the original SoftWeave fabric, but fairly softer and more breathable.
What makes this option the favorite for many users, is that it is more cat-friendly.
Pros
Amazing build quality
Soft and delightfully supple
Extremely ergonomic
Easy to put together
Cons
The Magnetic head pillow can get nudged off
Read more , Best Chair Mat for Vinyl Plank Flooring
2. Secretlab Omega Chair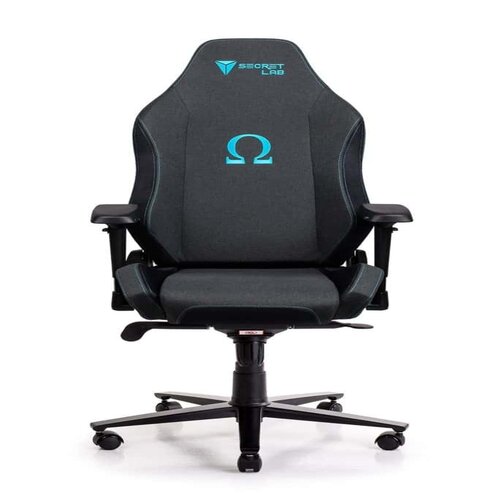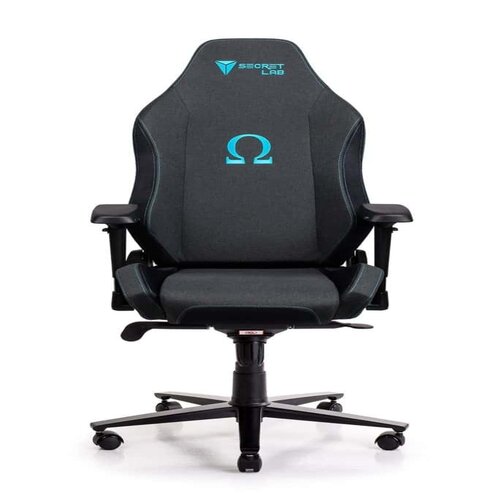 Features
Superior memory foam pillow
Multi-functional tilt mechanism
Reclines up to 165 degrees
Variety of accent colors
Highly customizable armrests
Air pockets for absorbing pressure & cushioning the body
cold-cure foam" in solid pieces with aluminum molds
The wheelbase is reinforced with ribs & gussets
5-year Extended Warranty
Secretlab Omega is one more outstanding gaming chair from Secretlab. Let me tell you why!
When it comes to assembly, unlike Secretlab Titan Evo 2022 which is effortless to assemble, it is so challenging to put the Omega chair together. You will spend around 2 hrs. to get the assembly done.
When you receive the Omega Secret Lab chair, you will find the following in the package: 5x wheels, a wheelbase, a seat with armrests, backrest, hydraulic piston for the height adjustment, side covers for the backrest, slide-on lever handles, 4x M8 screws, 8x spring washers, 3x Philips screws & 1x Allen wrench.
Well-Built & High-Quality Materials
In terms of construction, the omega secret lab chair is made of high-quality materials that ensure long-lasting comfort and durability.
The bucket seat wraps itself around the gamer's bodies, offering them a wonderful amount of support. At the same time, the omega chair has some lift to it, which means that the gamers won't ever tip over, even while reclining fully.
This weight comes apart from the re-inforced aluminum wheelbase, allowing for enough stability gamers need. And although this weight, the wheels glide across rough gaming chairs & floor mats with complete comfort & ease.
Professional gamers will love the fact that the firm seat supports their weight without sinking down, while the outward angled flanks on the secret lab chair's side offer their thighs a space to relax restfully.
The only drawback is that the seat gives up a little bit of its softness, to offer the needed support for heavy usage over the years.
It is worth mentioning that the heavy-duty hydraulic gas piston, backrest & seat base blend to make omega secret lab chair one of the sturdiest & firmest options on the market, whether for those looking for pc gaming chairs or office chairs.
Design
One of the things that makes this best Secretlab chair worth it is that the OMEGA pc gaming chair is available in three different material options, the first one is NAPA leather. This type of leather is very soft, and that is the reason why it is the costliest choice.
The second material is the softWeave fabric. It is made with gamers who are living in hotter regions in mind.
The last option is upholstered in the 20 PU leather. The 20 PU leather chair is a stunning blend of long-lasting durability and stylish look, as well as its, being an exceptionally comfortable chair that is abrasion-resistant, tough & effortless to clean.
One of the most favorite options regarding design is that you get your omega secret lab chair esports themed with your loved team or even themed after a tv show, game, or movie like GOT or Dark Knight.
Plenty of Adjustments
Omega chair allows for various adjustments so that you always find the sitting posture that delivers you maximum comfort.
You can adjust the 4D armrests to go up & down 7cm, while the metal clasps controlling this are effortless to use.
Furthermore, you will find a button located inside the 4d armrest, that allows for sliding it in & out 2cm, in order to have a more ergonomic sitting experience.
The 4x hydraulic piston & related lever allows for 9.5 cm of height adjustment. In addition to one more lever found on the left side of the chair that allows for locking & unlocking the tilt mechanism.
5-year Extended Warranty
Just like secret lab titan chair, omega has a 3-year warranty, However, if you spoke about your chair on social media within a year of purchase, Secretlab will extend your warranty to whole five years.
Pros
Extremely ergonomic
The design is tailored to one's height
Very subtle texture
Wide variety of materials & color schemes
Excellent build quality
Amazing design
Cons
Hard to assemble
No adjustable lumbar support
Read more, How To Assemble Secretlab Omega Chair?
3. Secretlab Neuechair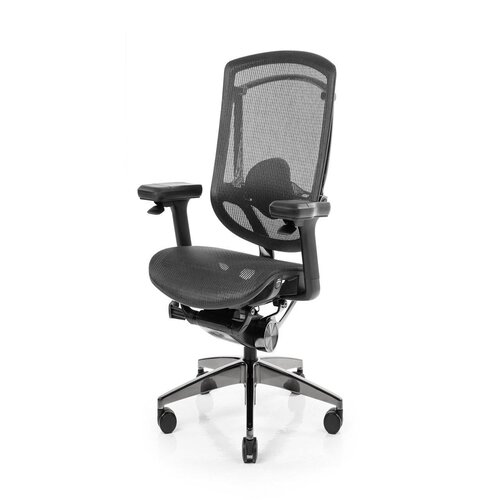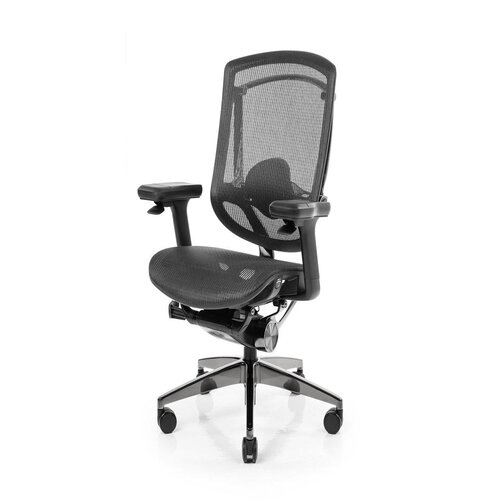 Features
Made with NeueMesh™
ControlShift™ Adjustments
height-adjusted Lumbar support
Ergonomic settings (Focus Mode)
Double layer Class IV hydraulics
Designed for your health
ADC12 Aluminium alloy
PU-coated armrest
65mm PU casters, equipped with noise-reduction
Easy Assemble
Neuechair obsidian is super easy to assemble. It won't take more than a couple of minutes to get it all set and ready to use.
The chair's seat portion comes totally pre-assembled. You will just need to do the following:
Get the casters attached to the wheelbase
Slide the piston into the wheelbase
Drop the chair's seat onto the piston
High Quality & Ergonomic Materials
What sets secret lab neuechair apart is its brilliant mesh upholstery.
In fact, when you buy yourself a mesh chair, you will have no idea what is waiting for you regarding the sitting experience, because this is a loose material for any kind of upholstery interwoven for making pockets in between.
The included materials & the way they are woven make the actual difference.
The mesh material that Secretlab uses in neuechair obsidian is one of the most comfortable materials of an office chair found on the market, for the time being, the reason is that it features a velvety quality that feels exactly the same as the standard fabric.
Secretlab says that the mesh used in Neue Chair has 3 layers, which are polyester fiber & DuPont yarn. These 3 materials contribute with the super tight weave to making a super-smooth texture.
ADC12 Aluminium Alloy
For extended comfort and durability, the chair's core which is the back spine and wheelbase is made from the super solid & durable ADC12 aluminum alloy, which you will find in most modern industries, as it strengthens the ribs that are needed for the wheelbase.
Double Layer Class IV Hydraulics
Since that safety comes first, Secretlab provided neue chair with the class IV hydraulic pistons from SHS, which you will find in expensive office chairs.
Designed With Your Health in Mind
You will appreciate that neuechair obsidian is built to be a very ergonomic ultimate modern pc chair that caters to anybody spending long hours of hard work.
As a matter of fact, sitting for long hours means that your neck, back & shoulder muscles are working super hard for maintaining your body & spine in an upright posture.
Neuechair obsidian is designed in a way that takes the load & pressure of your body, in addition to keeping it naturally supported & balanced, making your work or gaming sessions really comfortable.
Noise Reduction Casters
This secretlab chair comes with durable 65mm casters that are made from pu rubber to ensure smooth movement over all kinds of floor and mats.
Furthermore, it has the noise reduction feature to reduce any unwanted noises, which you won't find in cheaper chairs.
Tilting Mechanism
You can tilt & lock this office chair's backrest into place at any angle you wish between 85º and 130º.
You will love to know that the chair has a "Focus Mode" which works so well by getting activated whenever you set the backrest past upright to 85-deg and the lumbar support to the extreme-forward position.
This feature allows you to focus more without being distracted to think about your body fatigue.
Sliding Seat
You have the freedom to adjust the seat depth by 3-in by depressing a button found on the left side of the chair, as a result, the seat depth will be adjusted in a range of 16 inches to 19 inches.
Innovative Controlshift Adjustment
ControlShift adjustment is the 2 controls you will find on the armrest's backside. The right lever is designed for adjusting the height & the left one is for locking & unlocking the backrest tilt.
Which makes switching between the reclining angles & tilting super frictionless by locating those controls at your fingertips.
The main downside of Neue Chair, is the back's height isn't so satisfying, as the backrest is really short.
The chair's back also misses the headrest, you can buy it & attach it to your chair if you desire, making this chair a bad option for taller users.
As for weight, Secretlab claims that this office chair can support up to 240 lb, but in fact, it won't be ergonomic for any user who is more than 200 lbs.
Pros
Long-term durability
Soft & breathable mesh
Sturdy industrial design
Firm and supportive
Adjustable lumbar support
Optimized for long hours of usage
Cons
2d armrests only
No headrest
Costly
Also, check Secretlab Neuechair Review: based on real-life experience
4. Dva Gaming Chair
Features
Features bubblegum pink upholstery
Patent-pending Cold Cure Foam Mix Cushion
PU coated 4d armrest with full metal mechanism
outstanding breathability, durability, & a dreamy soft touch
Secretlab SoftWeave fabric
Designed in collaboration with Blizzard
Signature memory foam head pillow with cooling gel
85-165 degrees high-grade spring backrest recliner
Recommended weight capacity: 240 lbs.
DVa Secretlab chair is one of two Overwatch designs Secretlab created for its official partnership with Blizzard.
The first black design isn't so different from Secretlab omega & Titan, as it is just plain black featuring orange gradient accents and an Overwatch logo.
The second design is everyone's favorite. it is a pinky bunny chair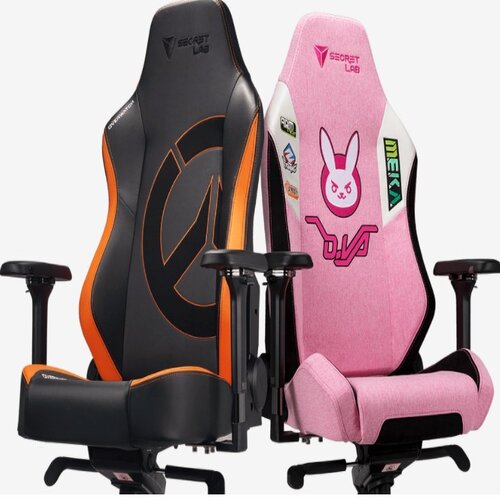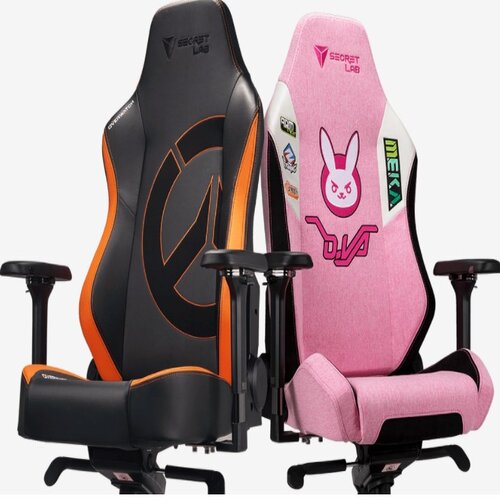 Fabric & Materials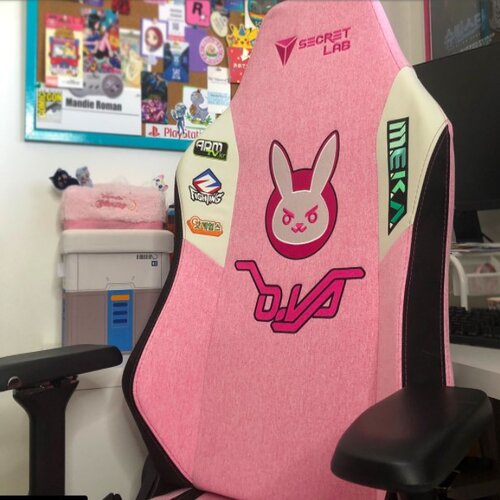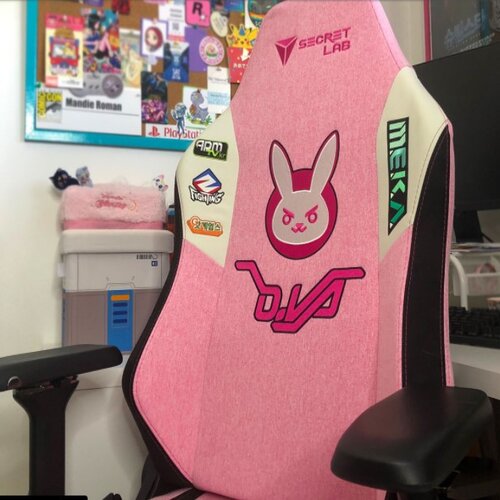 Secretlab dva comes with SoftWeave fabric upholstery and PU leather on the back & shoulders which makes the chair smooth, breathable, and super ergonomic to sit on it.
But the downside is that if you are living in a so hot region the softweave fabric will leave your body a little sweaty, especially in extended gaming sessions.
Regarding the base of the chair, it is made of AD12 aluminum, making it very sturdy.

so what about design? the dva chair comes in soft pink color with a big DVa logo at the front & back, as well as a cutie bunny stitched in the center of the chair.
Let me tell you that this chair has a lot more personality and is going to make a stunning addition to your pink girly gaming setup.
Read More: https://thegamercollective.com/are-secretlab-chairs-worth-it/
Comfort
Secretlab provides dva edition with memory foam & cold foam technology that feels like icing on the cake.
You will be glad to know that these foams are designed to be highly dense to perfectly contour to your body shape without deforming, maintaining your S-posture suitable for sitting and providing you with a high level of comfort while sitting.

Moreover, the chair has a coating of calmful & soothing cooling gel on its neck pillow. And as for lumbar support, it is just like the other Secretlab chairs, designed to eliminate back fatigue.
Size & Dimensions
Dva chair has two 4d armrests, each one of them is 10.6′ (L) x 3.9′ (W). as for weight, the chair weighs 66 lbs.
The recommended weight capacity is 240 lbs. while the recommended height is 5'3 inches to -5'11 inches.
Plenty of adjustable features
Same as the other Secretlab chairs, dva chair has lots of adjustable features that offer a super comfortable sitting experience every time.
Including the adjustable armrest, and the 180 degrees tilting that allows you to take peaceful naps.
There is one weird feature this chair has, which is that it can lean forward, which I think it is of no point.
You will love to know that the PU-coated wheels allow you to glide smoothly without denting you're your mat or scratching your floor.
Durability & Warranty
secret lab dva provides you with a 5-year warranty card plus a booklet for explaining the warranty details.

and when it comes to durability, this chair is super strong and offers extended durability.

one of the things that contribute to making this chair this durable is the specially engineered leather & fabric that are designed to withstand heavy use for long years.

Pros
Durable
Medical friendly
Multiple adjustability levels
Ergonomic chair
Cons
Heavyweight parts
Hard to assemble
The forward tilt is useless
Hard to clean
Also, check our picks of the Best Alternatives for Secretlab Chairs Reviews
5. Secretlab Softweave Gaming Chair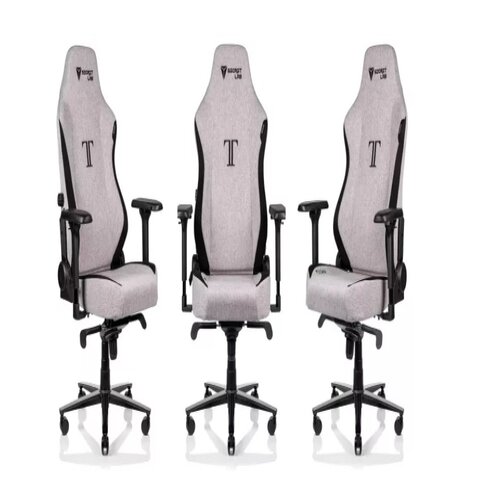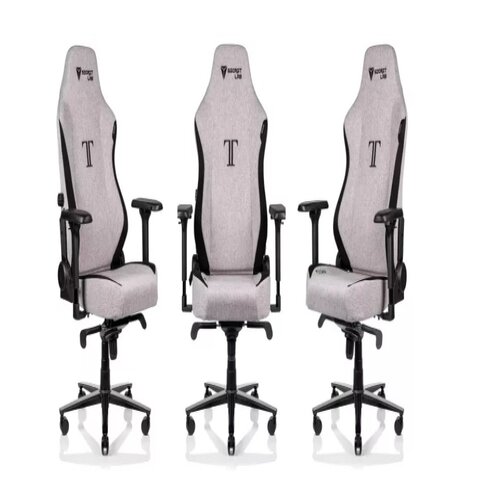 Features
Secretlab SoftWeave™ Plus fabric
Magnetic CloudSwap™ replacement system
3.5x stronger than its predecessor
Full-length ergonomic backrest
Built-in adjustable lumbar support
Foam: High density, Cold Cure Cut
Recline High-grade spring; 85-165 degrees
Proprietary pebble seat base
3d gradient knit
ADC12 aluminum wheelbase
Mechanism Type: Multi-tilt
Patent-pending Magnetic Memory Foam Head Pillow
Hydraulics Gas Piston: Class 4, Heavy Duty
Steel frame construction
Soft PU coated 4d armrest
Package and Assembly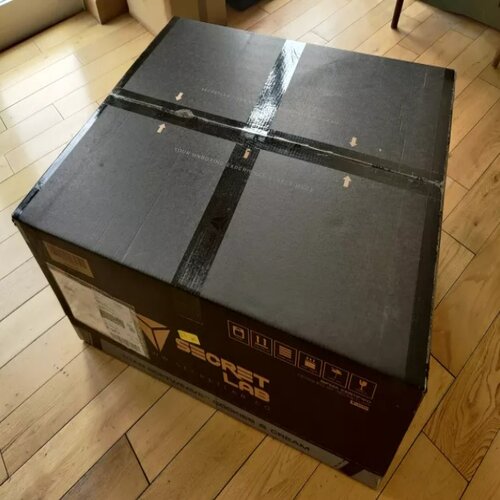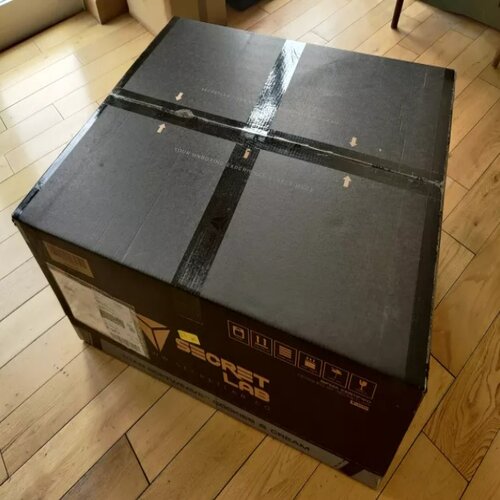 When you order the Secretlab Softweave gaming chair you will receive a heavy black box with a Secretlab Logo on it, when your eyes first fall on the package you will realize that you are in front of a serious piece of kit before you even see what's inside the box.
When you get to see what is inside the box, the best thing you will find is a greeting message from Secretlab which is a good gesture and makes you feel so special, I have tried so many gaming and office chairs so far but I don't remember that I found a welcoming message in the package.
So what about assembly? Putting the chair together is effortless, not only because of the easy-to-read instructions but also because there are some parts that come assembled as the holder and wheels, backrest, and the seat.
Design & Materials
Secretlab Softweave comes with the same iconic Titan design as the rest of SecretLab's leather varieties: faux leather, leather, and fabric.
As for the new SoftWeave fabric, it gives the chair a completely distinct look, because its materials are surprisingly soft to the touch.
If you look closely at the SoftWeave material you will find out how tight the weave is, along with subtle shade changes over the unit's surface.
Regrading stitching, it is tight, consistent, and displays Secretlab and Titan Evo's famous logos and badges.
Secretlab Softweave chair is made to match a wide range of gaming setups, it is available in 6 fresh colors, including; mint green, plush pink, black, charcoal blue (frost blue), arctic white, cookies & cream
Performance and Features
Let me tell you that once you sit in the Secretlab SoftWeave chair for the first time, you will immediately feel its support & comfort.
You will also feel the gentle touch of the velvety soft fabric on your skin right away, at the same time the armrests provide a spongy exterior layer that makes your elbows lean with comfort even in the longest gaming sessions.
speaking of the armrests, they are completely adjustable, you have the freedom to move them up & down, forward & backward, in & out, and rotate them.
Wondering about the tilt mechanism? Well, just like the rest of the Secretlab chairs, the chair has an adjustable tilt that you can control using a lever found on the right side of the chair, which allows you to adjust it at a horizontal level backward to have peaceful naps.
Comfort
As for comfort, Secretlab softweave is such a super comfortable chair, I have used it for playing games, chilling and watching Netflix, listening to music, and even for taking naps and it served me so well during all these activities.
You will love to hear that this gaming chair is firm and built to help your body sit in an upright posture, credits go to its hard steel frame that is covered in Secretlab's dense Cold-Cure memory foam mixture.
This memory foam is one step ahead of the other memory foam types in cheaper gaming and office chairs and it is made by using just one foam piece & aluminum molds.
Pros
6 fresh colors
Smooth, quiet glide
Long lasting durability
Breathable fabric
Comfortable and supportive
Comfortable temperature regulation
Incredibly soft to the touch
Great back support
Easy to put together
Cons
No lumbar support (lumbar pillow)
Hard to lock the handles
Not meant for gamers under 5'9″
Read also, How To Clean Secret Lab Chair?
What is so special about Secretlab chairs?
Secretlab chairs are known to be the best gaming chairs on the market for the time being for all the good reasons, but their only downside is that they are fairly expensive, and not everyone can afford them.
However, these chairs are amazing investments, as they bring outstanding build quality to the office or gaming setup, as well as great materials that are guaranteed to offer you the most comfortable sitting experience.
What makes Secretlab chairs so special is that each & every secret lab chair you come across on the market had gone through lots and lots of drag, drop and knock during the manufacturing process, providing them with exceptional solid structures.
One more reason that makes Secretlab chair exceptionally special is their innovative & top-class features and functions including;
Magnetic memory foam padding head pillow
Excellent lumbar support system
Secretlab SoftWeave™ Plus Fabric
Fully metal 4D armrest
CloudSwap™ replacement system
Heavy-duty Class 4 Hydraulics
Secretlab NEO Hybrid Leatherette
Furthermore, these chairs offer high-quality ergonomics that keep the user's body comfortable and relaxed as they prevent back pain and reduce waist, arms, and wrist strain and fatigue.
Secret lab chairs also come with a generous warranty as they have a 3-year warranty, However, if you spoke about your chair on social media within a year of purchase, Secretlab will extend your warranty to whole five years.
Read More: https://thegamercollective.com/how-long-does-secretlab-chair-last/
Best Secretlab Chair Alternatives
A secret lab chair is such an outstanding chair whether as a gaming chair or an office chair, but the only drawback is that they might be expensive for some users, so here are the best Secretlab chairs alternatives that come at a cheaper price tag.
Herman Miller Aeron Ergonomic Chair (Here is a full comparison between Secretlab and Herman Miller gaming chairs).
Razer Iskur Gaming Chair
Anda Seat Gaming Chairs
MAVIX M9 Gaming Chair
CORSAIR T3 RUSH Gaming Chair Comfort Design
Homall Gaming Chair-Ergonomic Adjustable Swivel Task Chair
GTRACING Gaming Chair
OFM ESS Collection Racing Style Bonded Leather Gaming Chair
Hbada Gaming Chair Ergonomic Racing Chair
RESPAWN RSP-110 Racing Style Gaming-Reclining Ergonomic Chair with Footrest
If you want to see a detailed review of these chairs check out our list of the best Secretlab chairs alternatives.
FAQ about The Best Secretlab Chair
Is Secretlab a Singapore company?
Yes, it is.
Secretlab is a Singaporean furniture company initiated in 2014 by Ian Ang & Alaric Choo. It is specialized in manufacturing high-end gaming and office chairs.
Is Secretlab ergonomic?
Yes, it is.
Secret lab chairs offer high-quality ergonomics that keep the user's body comfortable and relaxed as they prevent back pain and reduce waist, arms, and wrist strain and fatigue.
In fact, if you are using a low-quality chair for an extended time, the muscles of your spinal will work extra hard for keeping you upright in a good posture, which in the end fails to maintain that and causes muscle strain and bones fatigue.
What is the difference between Secretlab Titan and Omega?
The major difference between Omega & Titan chairs is their dimensions, as titan comes larger, especially that it is available in 3 sizes: Titan Small, Titan Regular, and Titan xl.
On the other hand, omega chair comes smaller targeting medium-to-smaller users.
Can you sit cross-legged on a Secretlab chair?
Of course, you can!
Secretlab OMEGA, TITAN, and TITAN XL gaming chairs are built for catering to a wide variety of heights & builds, allowing you to find the seat that fits you perfectly.
The leveled seat base on the Secretlab TITAN and TITAN XL especially because they are mainly designed for larger gamers allows you to enjoy an exceptionally spacious sitting experience even with your legs crossed.