How Long Does Secretlab Chair Last?
Many professional gamers do consider that purchasing a Secretlab gaming chair (or office chair) is a great investment, as it adds an exceptional build quality to the gaming setup, along with surprisingly high-quality materials that guarantee the gamer has a unique gaming session and sitting experience.
What sets Secretlab chairs apart and makes them stand out in the chairs market, is that each and every SecretLab chair had gone through intense dragging dropping, and knocking in the process of manufacturing for ensuring that they are solid and durable enough to withstand years and years of heavy use.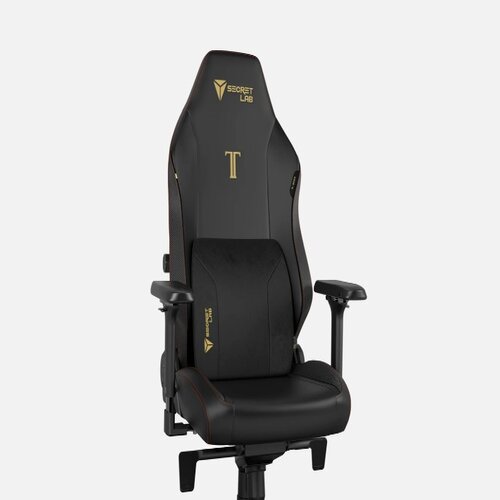 That's not everything, the impressive features and functions SecretLab chairs have offers maximum comfort even in the long, extended hours of gaming sessions.
These features include; an excellent adjustable lumbar support system, reliable seat base & backrest, full-metal 4d armrest that can be moved in all directions with CloudSwap™ replacement system, Heavy-duty Class 4 Hydraulics, and magnetic memory foam lumbar pillow.
So now with all these impressive features, you must be wondering
How Long Does Secretlab Chair Last?
7 to 10 years.
Secretlab Titan and omega chairs are built to last, they can last up to 10 years, as SecretLab has paid attention to every single detail in their chairs for maximizing longevity.
The materials and fabrics used in SecretLab chairs ensure these chairs retain their form and structure, even after long years of shifting and stretching around the seat, such as the Softweave fabric, SoftWeave™ Plus fabric, Secretlab NEO™ Hybrid Leatherette, and PU leather.
Some of these materials are also pet friendly and can withstand the scratches of your pet, while others are spill-resistant and won't absorb liquids such as body sweat and oil.
One more feature that contributes to the long-lasting durability of SecretLab comfortable gaming chairs is the metal and aluminum links that the controls on the adjustable armrests are made of.
Check also, Secretlab Vs. Herman Miller
Do Secretlab chairs come with a warranty?
Secretlab chairs warranty varies in the period, according to the type of chair you have. If your Secretlab chair was released before the latest 2020 series chairs, then you have just a 2-year warranty, however, if your chair is one of the new 2020 series models, your chair will have a 3-year warranty.
But you will love to know that if you speak about your chair on social media platforms and show it off to your friends within a year of purchase, Secretlab is going to extend your warranty to a whole five years! Amazing right!
Secretlab is actually doing that as free advertising for themselves.
The warranty covers the replacement or repairing of any damaged, missing part or mechanism of your asset as long as you give them proof that the problem occurred within 14 days.
On the other hand, the warranty does not cover any damage you caused to the chair or even if a natural incident happened to it, such as a fire.
Moreover, you need to know that, adjusting your new chair in any way without written permission from Secretlab will stop your warranty, so make sure you read secret lab's warranty statement so carefully.
Read more , Best Blue Gaming Chairs. (Calm and Deep!)
How to extend Secretlab warranty?
Take a photo of your product
Post it on Facebook, Instagram, Twitter, YouTube, or Reddit with #Secretlab. (Make sure your post is public so they can view it)
Copy the URL AND go to the SecretLab website
Press extend warranty
Add the place from where you purchased your product, you will choose between, Amazon, Secretlab, and Newegg
Then you will be asked to enter a few details including the order number, your name, email address, the platform you used for promoting your chair, and the URL that you copied earlier.
Now you are ready to enjoy the ease of mind with your 5-year warranty!
It is worth mentioning that if you are not on social media you can still extend your warranty by additional 2 years for $50.
Check out this copy of Secretlab's warranty policy.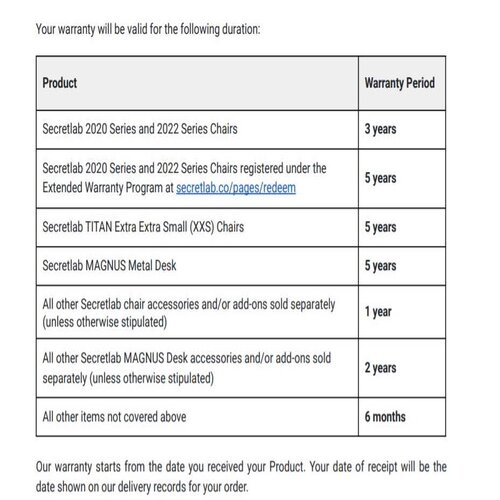 Also check, Secretlab Titan Softweave Vs Pu Leather| The Ultimate Comparison Guide
How do I return a Secretlab chair?
So, what if you want to replace your SecretLab chair? You can return the chair within 49 days from the date you received it and you will be completely in charge of the shipping fees.
The chair must be returned in the original packaging without any damage to the box, and you must provide SecretLab with the tracking details for the product within seven days of starting your return process.
How much does it cost to send a Secretlab chair back?
Shipping your SecretLab chair or Secretlab MAGNUS Metal Desk through FedEx Ground costs something about $29.
While the final shipping cost varies from one location to another, you will find it at the checkout. It is worth mentioning that SecretLab offers promotions and offers for free shipping from time to time. If you are lucky, you will find this offer within 49 days of the product's delivery dates.
Read also, Secretlab Softweave Review: is it better for your comfort?
How to get Secretlab chair replacement parts?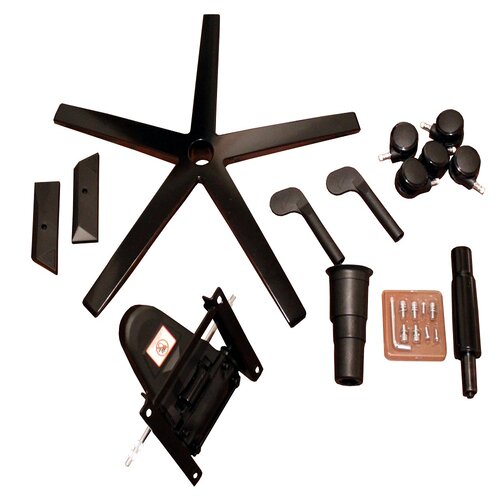 All you need to do is to go to the Secretlab accessories store and pick "replacement parts" which you will find at the end of the page.
From replacement parts, you can search alphabetically about the product you need or pick it from the categories which are categorized as follows: chair adds-on, chair care, merchandise, pillows, and special additions.
Else you can directly contact their customer service support and if your chair is still covered with a warranty, they will send you the spares for free. if not then you have to purchase them.
Also read , How to Use Secret Lab Lumbar Pillow?
Secret Lab armrest replacement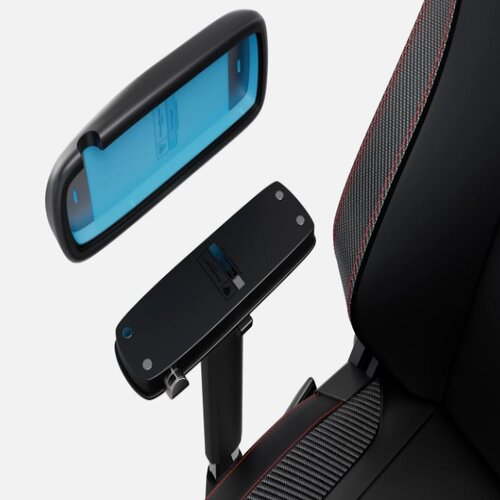 If your armrest started to show cracks or tears you can replace it by ordering a new one from Secretlab's website but keep in mind that it won't be covered under warranty as it is damaged because of you. (It is completely different if you received it damaged).
When you receive the new armrest, the assembly process should go as follows.
Tools
Flathead screwdriver
Pliers
Steps
In the first step of assembly, you have to locate the screws on the armrests and start to unscrew them with the screwdriver.
Place the screws somewhere where you can get back to them easily without losing them.
Now start to remove the arm gently. You will find the armrest tops twisting off.
Line up the new arm you just received so, the mounting holes in the armrest match up to the chair's proper holes.
Then insert the screws with any washers, and use the screwdriver that you received in the original chair package to tighten them.
Check also , Best Red Gaming Chairs | Match Your Game-Rage
Note
If the armrest pads (or armrest covers) are cracked, you should never use Epoxy or polyurethane glue as they exothermically with cotton and some types of fabrics.
You might also need to check this assembly video.
Read more, Secret Lab Cyberpunk Chair Review
Are Secretlab Chairs Worth It?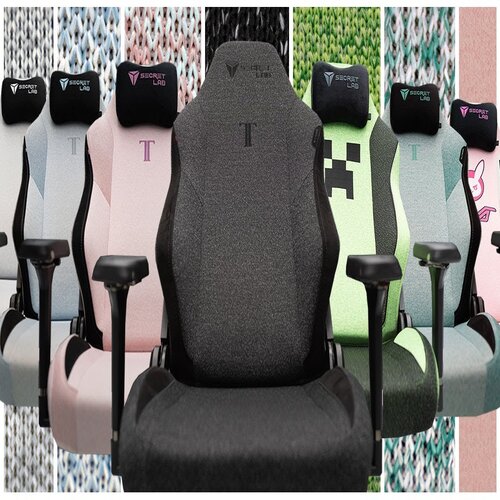 Secretlab chairs come at a higher cost than other gaming chair brands so many gamers wonder, are Secretlab chairs really worth the money?
Well, let me tell you that Secretlab chairs are the best choice to make if you are looking for a high-quality, comfortable, premium gaming chair or office chair. They are versatile enough to hold you up while playing video games, working, studying, and watching tv with total comfort.
Which means that they are totally worth it in terms of utility.
In terms of weight, these comfortable chairs can hold up almost any gamer with any weight and height as they come in a wide range of sizes as for the weight that the chair can hold up.
For gamers below 5'10 and 200 lbs. Secretlab Omega chair is such a great choice to make, while for gamers of 5'9″ and 175-180 lbs. Secret Lab Titan is the best chair to go for.
In terms of aesthetics, Secretlab gaming chairs make a stunning addition to any gaming setup as they come in a wide range of designs and color schemes. They can also come themed with your favorite game like Secretlab Cyberpunk 2077 edition of chairs, or with your favorite tv show or series.
Read also, How To Clean Secret Lab Chair?
FAQ on How Long Does Secretlab Chair Last?
Where are secret labs chairs made?
Secretlab is a Singaporean company that has been brought to light in 2014 by Ian Ang & Alaric Choo, specialized in producing unique and high-quality gaming chairs and ergonomic office chairs.
Secretlab's main factory is in Bredell, Singapore in addition to one more factory in China.
This gaming chair manufacturing company is in the world's biggest markets such as the United States, Europe, and Canada and it is continuing to grow more. To this very moment, they have sold out more than a million SecretLab chairs.
Final Thoughts
Secretlab office chairs and the high-quality ergonomic gaming chairs might look quite expensive and overprices, but once you compare them to other products on the gaming chairs market, you will know that it is totally worth the investment especially when you see their durable and breathable material varieties that provide prolonged lifespan.