After spending long hours of work or gaming you will find yourself having aches and pains in some parts of your body, which in the long term will have a bad effect on your health.
There are a few ways to reduce this pain and the first way is to keep a good posture.
For helping you sit in an upright posture and eliminating any chances of body ache, Secretlab provided its chairs with an impressive lumbar support system.
s to this prevalent problem and it all starts with maintaining a good posture.
I know that you are here to know how to use the secret lab lumbar pillow, but before I start telling you how to do so, I need to explain what lumbar support really means as some users have no idea what is it.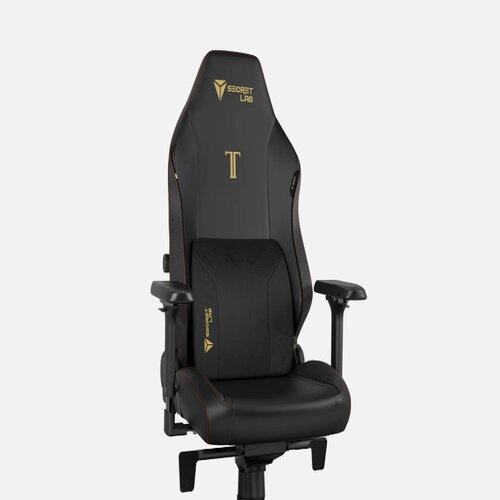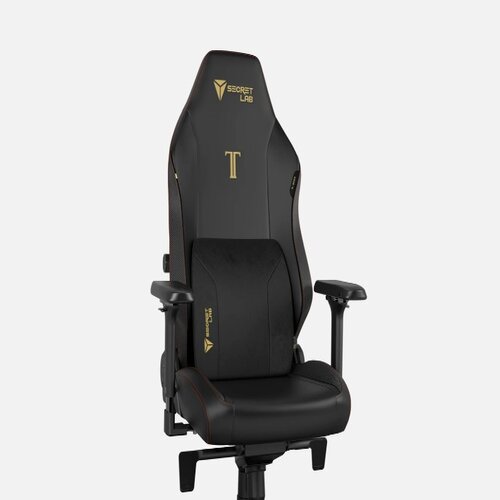 Check also , Best Red Gaming Chairs | Match Your Game-Rage
What is a Lumbar Support Pillow?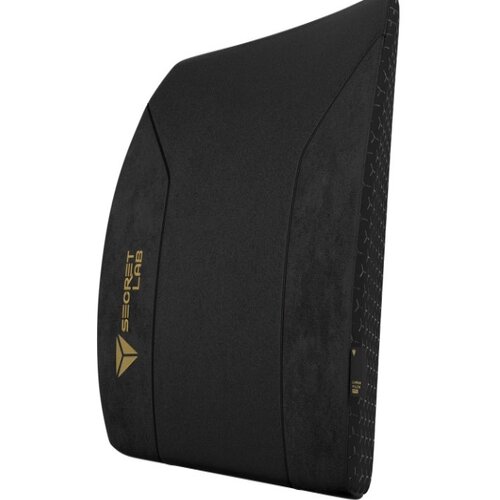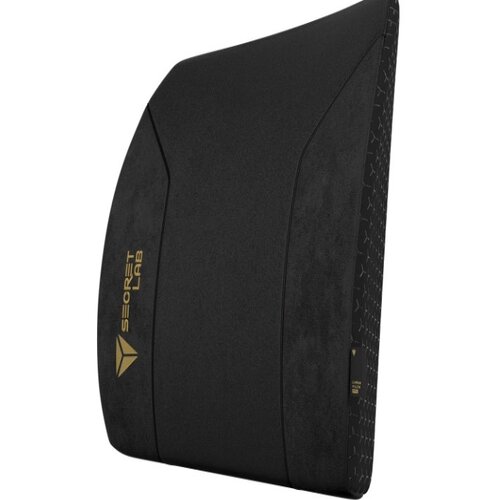 In simple words, a lumbar support pillow is a portable, lightweight premium foam pillow that is ergonomically designed for providing your spine with the maximum amount of support, which allows for improved pressure relief and enhanced posture.
A high-quality lumbar pillow & comfortable neck pillow can even have the ability to solve musculoskeletal conditions.
Owning an excellent gaming chair or an ergonomic office chair that has a reliable pressure mapping & breathable memory foam pillow can allow for great distribution of your body weight and adapt your body's natural curvature.
Secretlab lumbar pillows are made up of highly breathable comfort and hygienic materials, which offer ample airflow while prioritizing comfort.
This airflow guarantees that the microclimate prospers found inside the cushion enhances the dissipation of heat & perspiration.
It is worth mentioning that many ergonomic chairs on the market right now have elastic, adjustable strap Lumbar Support Pillows, allowing the user to attach it effortlessly to the seat, which in turn improves your posture even in the longest gaming sessions.
You will love to know that the Secretlab omega chair and Secretlab titan 2020 gaming chair edition offers magnetic lumbar pillows which take your sitting experience to a whole new level of comfort.
Given that a Secretlab lumbar support pillow is manufactured to be non-allergenic, contaminant & odor resistant while providing a soft velvety cover that you can easily throw in the washing machine.
Read also, How To Clean Secret Lab Chair?
Types of Lumbar Pillow
First, Traditional Lumbar Pillow
The most popular type of lumbar support is the traditional pillows, they are attached to straps that hold against the chair's backrest. You can easily use it by sliding the pillow up & down till it ergonomically fits your back curve.
If you still feel lumbar pain, you might need to change the lumbar pillow height or depth.
Lumbar Pillow Height
The average mens' spinal column is about 28-inch while for women it is around 24 inches.
If you are a male gamer, you should adjust the lumbar pillow to be around 7.5 inches above the seat, while if you are a female gamer, you should adjust it to fit around 5.5 inches higher than the chair's seat.
It is worth mentioning the height of the lumbar can affect you according to its position as follows:
Too low: when the lumbar pillow is located too low, it forces your hips forward instead of filling the curve of the back. Ultimately causes lower back pain.
Too high: when it is located too high it starts to generate tightness in your lower back while slouching in your upper back.
The perfect height: finally when your lumbar pillow is located in the right position, it will fill the curve of your lower back and reflexively straightens your lumbar spine.
Read more, Secret Lab Cyberpunk Chair Review
Lumbar Pillow depth
Same as all padded office or gaming chair parts, you will find the lumbar in a more dense memory foam shape when you first receive it, which means that they often don't compress, leading to chances of leaving a significant gap between your spine and backrest
In fact, this is fine at supporting neutral postures, with only being at a 6/10 level.
But you will get more ergonomic & consistent support with the back being flat against the chair's backrest.
For achieving this with a cheaper lumbar pillow of cheap gaming chairs, the following method is recommended:
Remove the lumbar cushion from your asset.
Step many times on the lumbar pillow, then, place it underneath your mattress for a whole night, and on the next day, you will be having a squishier lumbar pillow.
Finally, Reassemble the pillow to your chair. You will find it malleable enough to compress, allowing your spine to lay directly against the backrest.
This way works perfectly at reducing the gap found between your spine & the chair's backrest.
Also check, Secretlab Titan Softweave Vs Pu Leather
Second, Depth-adjustable lumbar support
Gaming chairs with integrated lumbar support became so popular lately, they are integrated systems with depth control, instead of the external lumbar pillow, which with just a flick of a finger can be increased or decreased in depth.
Depth-adjustable built-in lumbar support systems have their own pros and cons, on the bright side, the depth control guarantees an excellent contact between the chair's backrest and your spine without any gaps.
The main drawback of these systems is that most of them allow you to adjust the support's depth only, without any control over the height, which is a serious problem if the chair isn't suited for your body size.
Third, Height-adjustable integrated lumbar systems
DXRacer Master Series and Secretlab Titan 2022 Series only provided chairs with a Height-adjustable integrated lumbar system. they come with height adjustment knobs from which you can change the pillow's height.
Now the question is,
Read more , Best Blue Gaming Chairs. (Calm and Deep!)
How to use a Lumbar Support Pillow?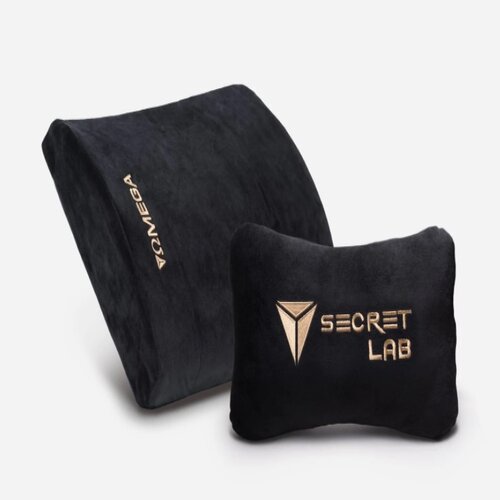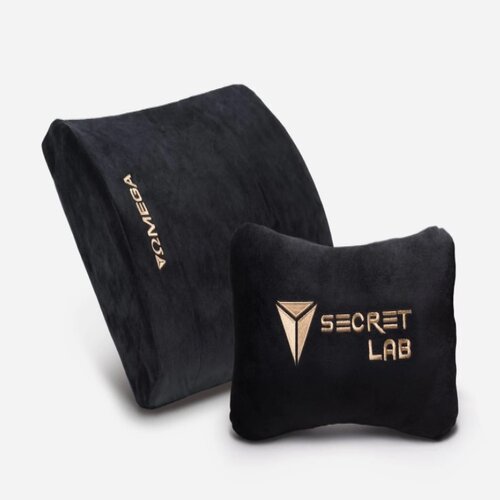 When a user gets a Lumbar Support Pillow for the first time, he might start to wonder what he should do with it to ensure that it is having its complete effect.
When you set in the chair, you should place the lumbar support pillow vertically across the chair's back, in order for it to get flushed against the back's lower part.
Now that it is placed correctly, it should keep your shoulders, ears, and hips in alignment, allowing the natural curvature of your spine to be maintained.
Keep in mind that you shouldn't place the pillow where your back pain is instead you should only place it underneath your lumbar curve so that it supports your spine and keeps you in an upright position.
Check also, Secretlab Vs. Herman Miller
When is a Lumbar Support Pillow Needed?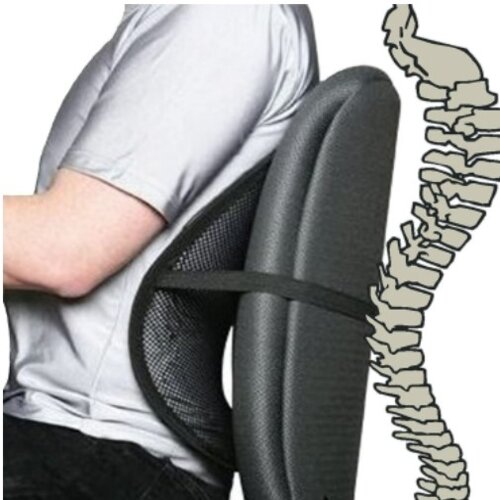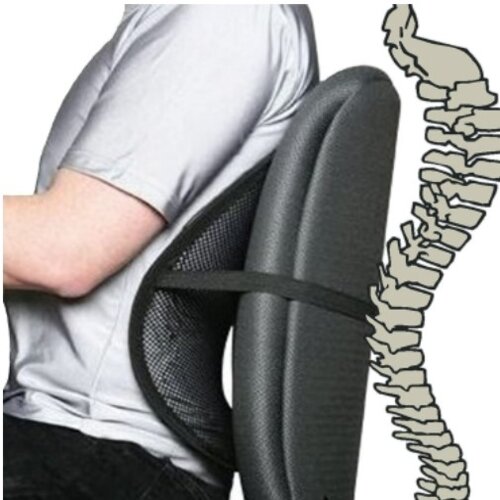 If you are a gamer, freelancer, or employer who spends long extended hours in front of your pc in the same seated position, your spine will start to have serious harm, especially in the long term.
In which case you definitely need a high-quality, comfortable chair with reliable lumbar pillow support as it is an immediate and effective remedy, especially if you already have health issues with your bones.
Lumbar support pillows are designed for keeping your seated position as comfortable as possible.
Read more , How Long Does Secretlab Chair Last?
Other factors that can cause body pain
If you are using your Secretlab lumbar pillow correctly (improper lumbar support) but still have body pain, there might be other reasons causing this pain, including:
Sitting like a banana peel: gaming chairs aren't only designed to make an aesthetically pleasing addition to your gaming setup but to also support neutral postures, so If you totally neglect the point and sit in a deep slouch, you will only get body ache.
Poor syncing of desk and chair heights: keep an eye on the level of the adjustable armrests, don't make them too low or too high, otherwise, you will feel a severe strain on your neck and shoulders.
Failure to move while sitting: make sure you opt for a fluid sitting style with usual position changes, as this will boost blood flow while keeping your muscles active.
The size of chair: if you are a smaller gamer, it is never a good idea to get a larger size chair as the lumbar & headrest are not going to support your spinal curves nor provide you with the ultimate comfort you are looking for.
Short legs in an overly deep seat: if the edge of your seat touches the back of your knees, then over time you will start to have pain since an excessive seat depth most probably leads to serious leg & back pain.
Legs too short to plant your feet: if you are a shorter gamer and find it challenging to plant your feet while using a desk with a standard size then you should add an ergonomic footrest to your precious chair.
Read also, Secretlab Softweave Review: is it better for your comfort?