Are SecretLab Chairs Worth It? The Pros, Cons, and Verdict Here
After reviewing dozens of gaming chairs from multiple brand names, one question that pops up time and time again is whether or not the SecretLab line of chairs is worth buying. SecretLab makes chairs that are, well, a little pricier. They're certainly not the highest tier in terms of price, but they're not cheap, either. Today, we're going to look at the pros and cons of their chairs and reach a final verdict on this timeless question.
Who Owns Secretlab?
Secretlab is a Singaporean game chairs manufacturing company that produces its own lines of game chairs. It was founded and owned by Ian Ang (70%) Alaric Choo (25%) in Dec 2014.
Its headquarters are in Singapore and operate in South-East Asia, the USA, Canada, the UK, Europe, and Australia.
Are SecretLab Chairs Worth It?
Alright, so… in order to come to a proper conclusion on this, we've got to examine a few things. The biggest determining factors here will definitely be the quality, comfort, and longevity of the gaming chairs Secret Lab makes. After all, if you already like the look of their chairs the real aspects that make any chair worth a purchase are how well it's made, how comfortable it is, and how long it lasts.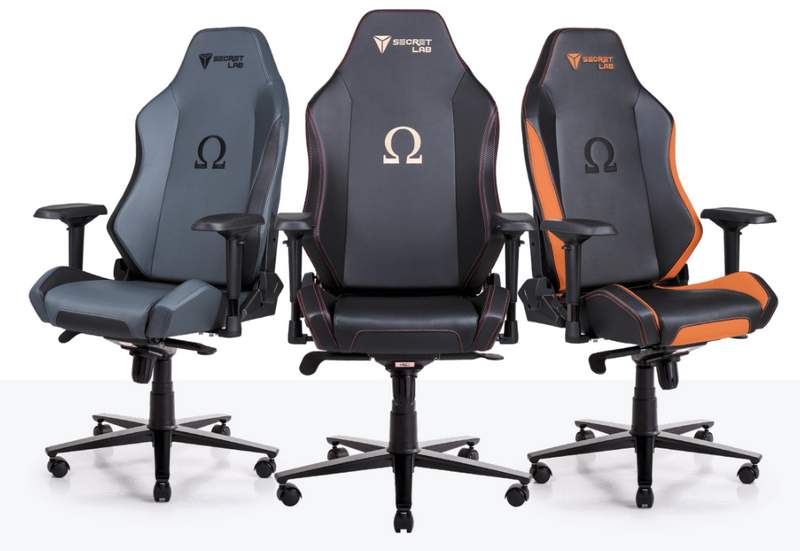 That said – SecretLab definitely doesn't cheap out when it comes to quality. From the materials used to the overall durability – chairs like the Titan and Omega are proven to be stylish, comfy, and hold up to countless hours of gaming and general use. But are they worth the $350-$400 tag?
There are some comparable chairs out there. The DowinX LS-6689 is currently one we highly recommend. And it's nearly half as much as the Omega model from Secret Lab. It has a few downsides to it (such as non-adjustable armrests), but, overall, in terms of comfort, looks, and build quality – it's not too far off from SL.
So – while SecretLab gaming chairs are pretty darn nice, there are other brands out there you can get great chairs from for less. Admittedly, something like the DowinX isn't a 100% tit-for-tat match to the Titan or Omega, but it's fairly close. Still, SecretLab does beat it out in every category – albeit slightly.
So, are Secret Lab chairs worth it? Well, it's definitely safe to say they're premium-quality and.. let's be honest… the 1000s of reviews they have and a near-perfect 4.9 out of 5 stars rating on Amazon.. yeah, kind of hard to dispute that.
Also, check our comprehensive review about the neuechair from secretlab.
The Pros and Cons of the Brand
Many people have asked about whether or not SecretLab chairs are worth getting simply because of the price. With the cost of these chairs running from $299 to $499 or more – you can kind of see why gamers are hesitant.
There are tons of great gaming chairs out there with the decent build quality and looks for a good bit less. It can be hard to rationalize the concept of spending $300 to $500 on a chair knowing there are options available in the $100 to $200 range that are a pretty good value for the money.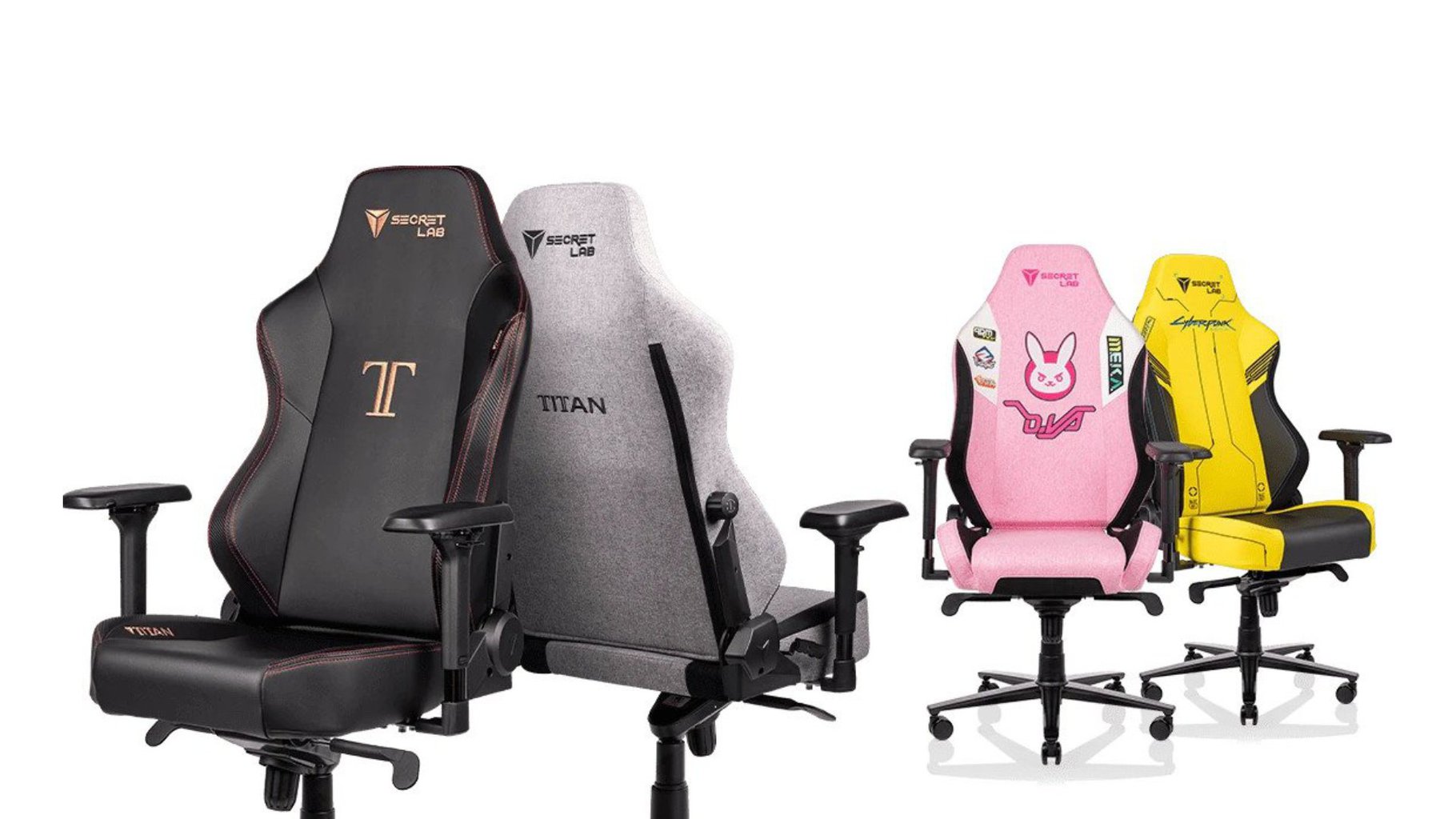 Secretlab chairs are known for their incredible quality and comfort. Everything from the headrest down to the wheels is made with premium materials. The chairs are absurdly comfortable, built tough, and they just have an insanely spectacular look and feel to them. In other words – you're getting your money's worth when you buy a chair from Secretlab.
But – if you're on a budget or just don't want to part ways with that $300+ there are definitely a lot of other brands to consider. While the build quality of models from other brands isn't quite on the level of Secret Labs chair, they're still pretty great, last a while, comfortable, and have that racer-gone-gamer look that's the hot trend these days.
Why Is Secretlab So Expensive?
Well, you can consider getting a Secretlab chair as an investment. It brings outstanding build quality to the setup, along with exceptional materials that guarantee you get the best sitting experience of all time.
Every Secretlab gaming chair in the market had been dragged, dropped, and knocked thousands of times in the development process to make sure that it is more solid than any other competitor.
What makes these gaming chairs more expensive than other gaming chairs on the market is the high-quality features and functions they offer, including;
Lumbar support system, Seat base & backrest, full-metal 4d armrest with CloudSwap™ replacement system, magnetic memory foam padding head pillow, Heavy-duty Class 4 Hydraulics, Secretlab NEO Hybrid Leatherette, and Secretlab SoftWeave™ Plus Fabric.
Which Secretlab Chair Is Right for You?
Secretlab chairs are designed to fit your body shape no matter what your weight is. If you are a small gamer, go for Secretlab Throne. If not, then you have a wide variety to pick up from Titan XL. This line can hold up to 180KG.
Are Secretlab Omega Chairs Worth It?
Secret lab omega is one of the best game chairs on the market for all the right reasons. It is versatile enough to ergonomically hold you up while playing games, working, studying, and watching tv.
So, when it comes to utility, secret lab omega is definitely worth it.
As for the weight that the chair can hold up. If you are under 5'10 and 200 lbs, and want to get yourself a chair that fits you more snugly, then Secretlab Omega is also worth your hard-earned money.
But if you are more than 5'9″ and 175-180 lbs., and want to get a roomier chair, Secret Lab Titan is the best secret lab chair to go for.
All in all, if you are a smaller gamer who wants to get a versatile and long-lasting gaming chair, Secretlab Omega is a worthy option to consider. Kudos to its high-quality, 4D adjustable armrests and the wide variety of color schemes to pick up from
10 Reasons Why Secretlab Chairs Worth It
If you are still asking "are Secretlab chairs actually good?!' Here are the top #10 reasons that make secret labs chair worth your hard-earned money.
1- High Quality
Secret Labs chair offers high-quality materials and features that you can't find in any other competitor, as Secretlab SoftWeave™ Plus Fabric, Secretlab NEO Hybrid Leatherette, full-metal 4d armrest with CloudSwap™ replacement system and more.
2- Reasonable Price
A lot of gamers might think that a Secret lab gaming chair price is expensive, but the fact is they are great value for money. Because they offer you a massive number of unique features at that money.
3- Secretlab Durability
The high-quality construction offers exceptionally long-lasting durability.
4- Good Looking
This brand offers a wide variety of attractive chairs that will definitely match your setup.
Are you searching for a cutie gaming chair with high quality? Check out the DVa model from secretlab.
5- Original Designs
What sets these game chairs apart is that they have their own original designs since they first started manufacturing their products.
6- Easy to Assemble
Assembling Secret lab chairs, especially Secretlab's 2020 Series NAPA is absolutely effortless and intuitive.
7- Fits Different Body Types
No matter what is your weight, you will find a chair that holds you up and provide you with ultimate comfort.
8- Highly Customizable
Secret lab chairs are designed to be highly customizable while featuring a wide range of adjustments.
9- Warranty
Any gaming chair from Secret Lab comes with a warranty of up to five years.
10- Exceptionally Comfortable
Last but not least, SecretLab takes pride in showcasing that its products are exceptionally comfortable. Credits go to their patent-pending, signature cold cure foam that is patent pending. Giving you the comfort and support you need.
What about the drawbacks? There are a few things you might not like about Secretlab chairs, including;
Hard to clean
The backrest does not have a rocking feature
The seat cushion is too firm
Built-in lumbar support limited to Titan model
Large branding
Excessive sweating can occur after sitting from 2 to 4 hours.
Cheapest Secret Lab Chair
The most inexpensive secret lab chair available on the market for time being is Secretlab Omega. Even though it is available at a cheap price, it features all the moving parts you need for a comfortable, personalized fit.
Also, check the best secretlab chairs ever.
SecretLab Alternative
If you're on the hunt for a gaming chair, but don't want to succumb to a premium price tag like you will with a Secretlab chair, there are plenty of other options to pick from.
Some of the best brands to consider that aren't as expensive include:
AKracing
DowinX (mentioned above)
Hbada
GTracing
OFM Essentials
Homall
Respawn
… and that's just to name a few. Gaming chairs are a huge – and still growing – industry today. There are so many brands and models out there you literally should never have an issue finding a chair that fits your specific budget, personal preferences, and needs.