If you are buying an office chair for the first time or looking for a cool alternative for Herman miller chair, Secretlab neuechair obsidian is the best choice to make, not only because of its high-quality materials but also for its Ergonomic settings and features.
So if you are willing to buy a Neue chair and want to make sure whether you are making the right decision or not, read our detailed review on the premium office chair Secretlab Neuechair.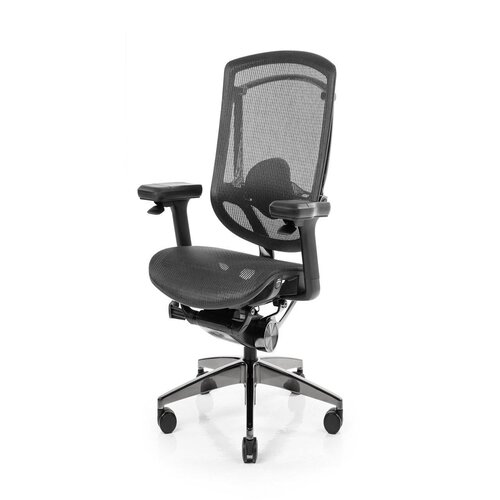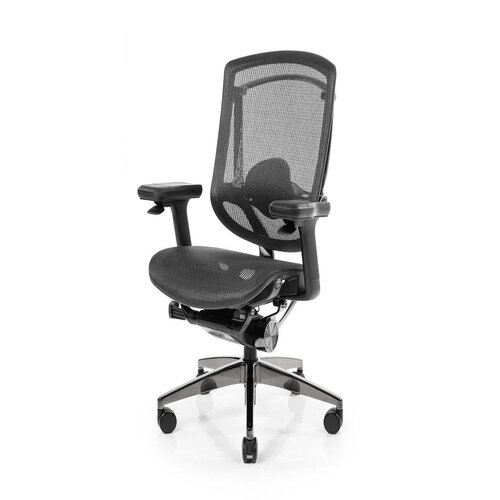 Secretlab Neuechair
Features
Made with NeueMesh™
ControlShift™ Adjustments
height-adjusted Lumbar support
Ergonomic settings (Focus Mode)
Double layer Class IV hydraulics
Designed for your health
ADC12 Aluminium alloy
PU-coated arm rest
65mm PU casters, equipped with noise-reduction
Easy Assemble
Just like titan xl, Secretlab neuechair obsidian is extremely easy to put together. It won't take more than a couple of minutes and you won't need anyone to help you.
First of all, its seat portion comes completely pre-assembled. All you need to do is to:
Attach the casters to the wheelbase
Slide the piston into the wheelbase
Drop the chair's seat onto the piston
Ergonomic & Premium Materials
What makes Secretlab neuechair stand out is its outstanding mesh upholstery.
As a matter of fact, when you get a mesh chair, you have no clue what is waiting for you regarding the sitting experience, since it is a loose material for any upholstery interwoven to make pockets in between.
The used materials and how they are woven make a real difference.
The mesh material used in Secretlab neuechair obsidian is almost the most comfortable material of an office chair you have ever tried, as it has some kind of velvety quality that feels exactly like the standard fabric.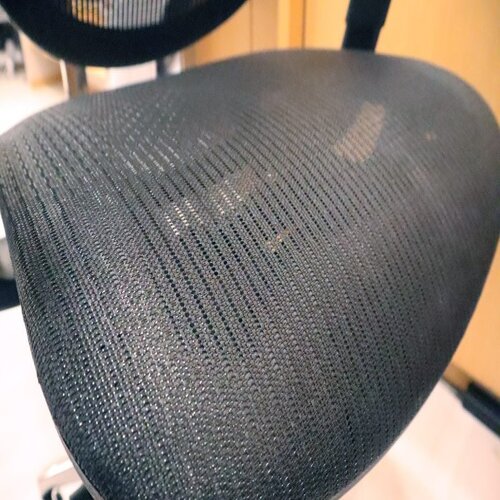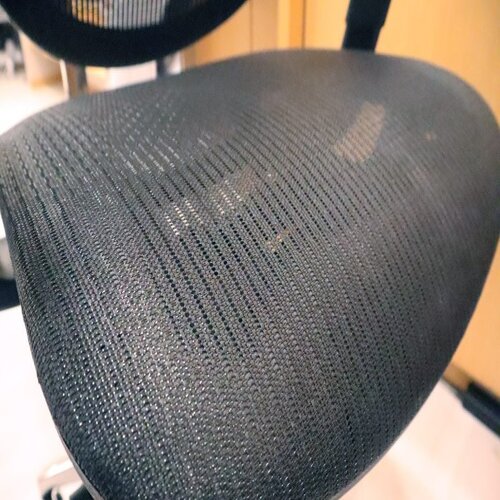 If you want to use this ergonomic office chair as a premium gaming chair, you will love to know that you can sit shirtless on it without having a scratchy feeling at all.
Secretlab states that the mesh of Neue Chair mesh chair consists of 3 layers, which are polyester fiber & DuPont yarn
These high-quality layers blend with the super tight weave, giving the chair an exceptionally smooth texture.
It is worth mentioning that this blend of materials is durable and has passed the ASTM tensile & tearing strength and ISO 12947 abrasion resistance tests.
Read more, How To Assemble Secretlab Omega Chair?
ADC12 Aluminium Alloy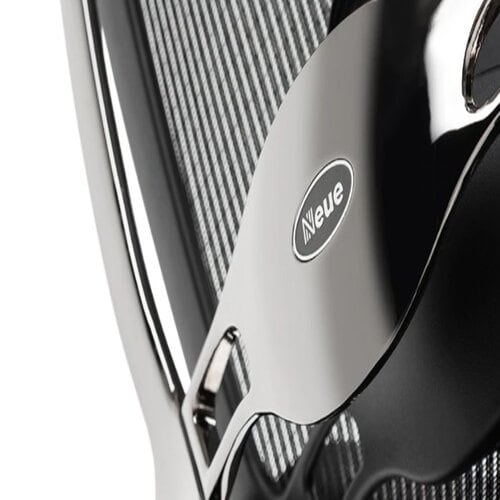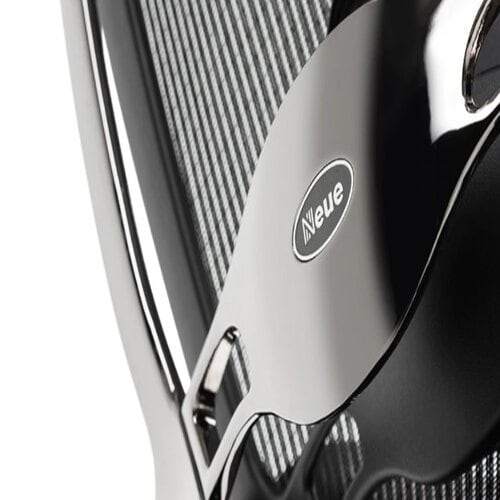 For long-lasting comfort and durability, the core of this premium office chair which is the back spine & wheelbase are constructed from the strong and durable ADC12 aluminum alloy.
Which is used in most of the modern manufactory for strengthening the ribs that are needed for the wheelbase.
Double layer Class IV hydraulics
Safety comes first, that's why neue chair features the class IV hydraulic pistons from SHS, which is used in most premium office chairs.
These hydraulic pistons have passed ultra-careful tests, including; SGS, BIFMA, and TÜV.
It is worth mentioning that Secretlab has actually customized additional protection for more long-lasting durability.
Designed for your health
You will love it when you know that Secretlab neuechair obsidian is constructed to be a super ergonomic ultimate modern computer chair that caters to anyone spending long extended hours of hard work.
In fact, sitting for extended hours means that most of your body, mainly your neck, back & shoulder muscles are working really hard for maintaining your body & spine upright.

the good news is that this chair is built to take the load & pressure of your body as well as keep it naturally supported and balanced which makes your working sessions or even gaming sessions super comfortable.
Noise Reduction Casters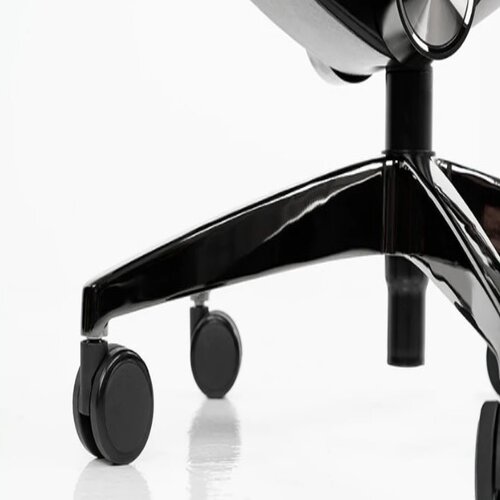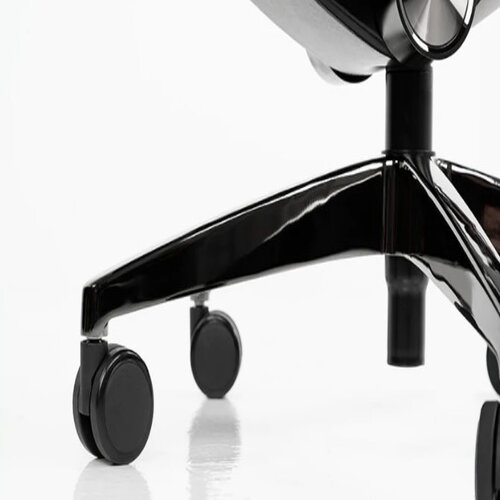 This Secretlab chair comes with durable 65mm casters that are made from PU rubber to ensure smooth movement over all kinds of floor and mats.
Furthermore, it has the noise reduction feature to reduce any unwanted noises, which you won't find in cheaper chairs.
Decent Features & Innovative Controlshift Adjustment
Just like Secretlab Titan Evo & Secretlab omega chairs, The Secretlab NeueChair is available with a few great features & adjustments to be expected at this price range, including a depth adjustable lumbar & a sliding seat.
Let me tell you more about all these excellent features
Tilting Mechanism
You can tilt and lock Neuechair's backrest into place at any angle you desire between 85º & 130º.
You will be glad to know about the "Focus Mode" that works so well. It gets activated every time you set the backrest past upright to 85º & the lumbar support to the maximum forward position.
Allowing you to focus on your work and keeping your body in a comfortable & productive posture.
Read more, 5 Best Secretlab Chairs: the ultimate guide for 2022
Adjustable lumbar support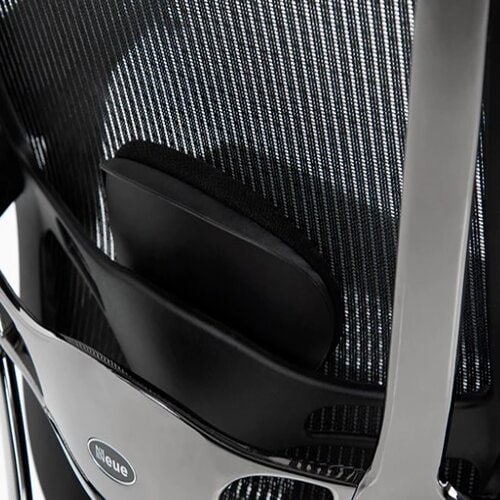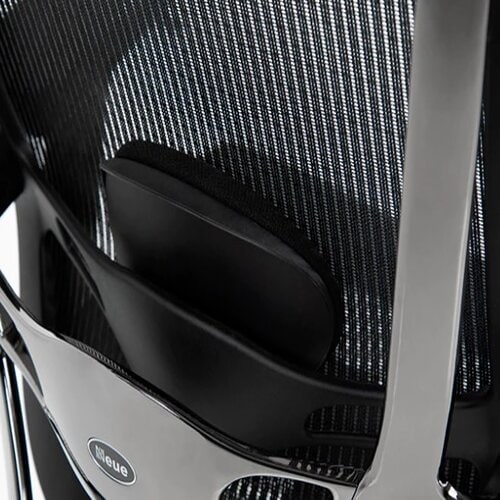 As for the lumbar support, it comes padded and can be easily moved up & down around 3 inches.
You can also adjust Its depth to around 1.5 inches, by bringing the backrest's bottom closer or farther away from your body.
2D Armrests that pivot
Unlike Secretlab omega gaming chair and titan gaming chair that feature 4D armrests, neue chair ultimate modern computer chair comes with 2D armrests.
Aside from adjustable height, the wide 2d armrest also pivots in and out 20 º.
The downside is that these armrests can't be locked into their new positions, and trying to sync their height of them is an exercise in frustration.
Sliding Seat
You can adjust the seat depth by around 3 inches by depressing a button located on the left side of the chair, which will make a seat depth of 16 inches to 19 inches.
All the features I have just mentioned are really good for the decent price tag the char is available at, but the real impressive feature that sets secret lab neuechair obsidian apart is what's called as ControlShift Adjustment.
Innovative Controlshift Adjustment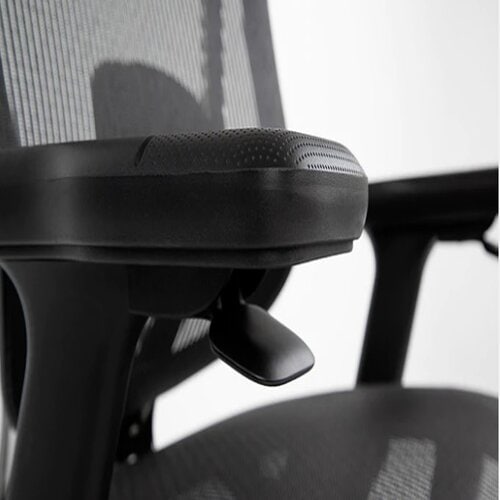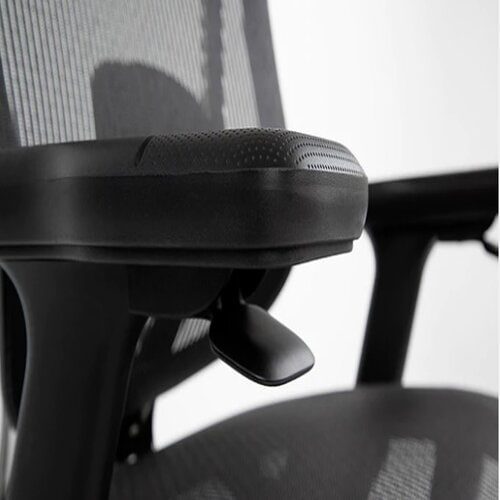 ControlShift adjustment is the 2 controls found on the back of 2d armrests. They will remind you of the paddle shifters you see inside expensive sports cars.
In order to put the backrest in the free tilt setting, shift the left control once, and when the chair is already on free tilt, you will need to squeeze it again to lock the angle and finally, the right control will adjust the seat height. Cool, right?
In other words, you can use the right lever for adjusting your desired height & left lever for locking and unlocking the backrest tilt.
This makes changing the recline angles or tilting absolutely frictionless, by placing these controls precisely at your fingertips. So, you will find yourself adjusting the backrest angles always with absolute ease to find the most comfortable posture according to the activity you are doing.
One of the main drawbacks of Secretlab NeueChair, is that in comparison with the Titan gaming chair, you won't be satisfied with the back's height. As the backrest is much shorter than the one in titan Evo.
The back also lacks a headrest, you can only purchase it and add it to the chair if you want. So for any gamer that is tall, this chair won't be the best option for him.
Furthermore, Secretlab claims that the chair can hold up to 240 lb. weight capacity, but the fact is it won't be comfortable for any gamer who is more than 200 lbs.
Specs and Dimensions at a Glance
Seat Width: 19.6 inches
Seat Height Range: 18.5 inches– 22 inches
Seat Depth (Adjustable) : 16.5 inches – 18.5 inches
Backrest Height: 38 inches
Armrest height: 25.6 inches – 31.1 inches
Armrests: Pivots inwards and outwards 20-deg
Backrest Tilt & Recline: tilts between 85 – 130 degrees
Weight and Capacity: 64 lbs. / 240 lbs.
Pros
Long-term durability
Sturdy industrial design
Soft & breathable mesh
Optimized for long hours of usage
Firm and supportive
Plenty of adjustable features
Cons
Costly
2d armrests only
No headrest
Read also, How To Clean Secret Lab Chair?
What Could be Improved?
There are a few things that Secretlab neuechair obsidian lacks, and it will be really great if Secretlab works on them in the future.
Finicky Armrests
In their Titan gaming chairs, Secretlab set the bar for the greatest armrests.
On the other hand, the armrests of Secretlab neuechair are poorly implemented and do not come up high enough.
Furthermore, adjusting their height mainly depends on some kind of meaningless "notch" design that makes it hard for you to lower or sync the heights.
Secretlab can also upgrade the 2d armrests only and make them 4d armrests like in the other Secretlab gaming chairs.
Lack Of Neck Support by Default
Since it is a Secretlab chair we all will expect that it comes with a headrest by default, but actually Secretlab offers a headrest as an accessory and it costs around 100$.
Also, check our picks of the best secretlab chairs.
Neck support is a must in every ergonomic chair willing to offer ergonomic features! But sadly, neue chair missed out on such an important thing.
Should you buy it?
Well, if you are a fan of high-end materials and care a lot about warranty and durability, Secretlab NeueChair is worth your while, but you need to keep in mind that if you are over 200 lb., it won't be a good choice (Read a complete review about Secretlab brand).
FAQ about Secretlab Neuechair
Is Secretlab a Singapore company?
Yes, it is.
Secretlab is a Singaporean company started in 2014 by Ian Ang & Alaric Choo. It is specialized in manufacturing high-end gaming and office chairs.
Is Secret Labs Real Leather?
Almost every Secretlab chair upholsteries undergo the same line of durability tests as PRIME™ 2.0 PU leather. Even Secretlab Neuechair which is made NeueMesh™, feels like real leather.
So, no matter what Secretlab chair you choose, you will never miss out on an extremely comfortable sitting experience.
Do Secretlab chairs get hot?
The premium quality PU leather that is used to upholster Secretlab chairs, doesn't feel hot even in the longest gaming sessions.
It is only recommended to wipe your chair down with a wet piece of cloth from time to time, especially after extended gaming sessions.
What is NeueChair?
Secretlab NeueChair is constructed to be a super ergonomic ultimate modern computer chair that caters to anyone spending long extended hours of hard work.
It is made from high-end materials and has a decent amount of ergonomic features.
Also, check our picks of the 15 Best Alternatives for Secretlab Chairs Reviews
Final Thoughts
Secretlab NeueChair is a premium office chair that is available at a lower price than some professional competitors on the market such as SteelCase.
Even though Neue Chair is better suited for larger users just like titan xl, it offers a decent number of ergonomic features.
In terms of price tag, it might be affordable or reasonable for those who care a lot about warranty, but in fact, there are a lot of more affordable options on the market that will also serve you well.