Secret Lab Cyberpunk Chair Review
Who isn't a fan of Keanu Reeves (aka johnny silverhand) and his thrilling character in the cyberpunk 2077 edition? Almost no, right?
Secretlab took that into consideration and collaborated with CD Projekt RED to bring Secretlab cyberpunk 2077 Edition to light!
Secretlab Gaming chairs manufacturing company is almost the best right now in the gaming chair market, credits go to its premium materials & innovative, ergonomic features.
So, if you want to add the thrilling Secretlab cyberpunk 2077 Edition to your gaming setup but are still not sure whether you are making the right decision or not, read on our detailed Secret Lab Cyberpunk Chair Review, where you will find everything you need to know about this stunning Secretlab chair.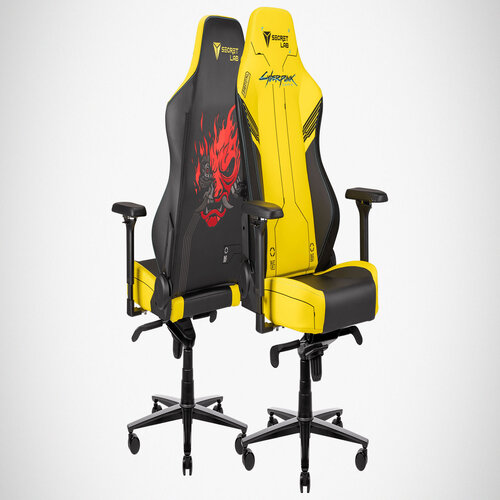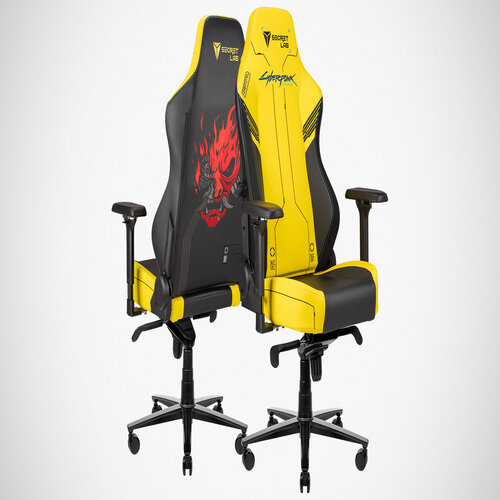 Secret Lab Cyberpunk Chair
Features
Secretlab NEO™ Hybrid Leatherette
Pebble seat base with waterfall edge
4D armrests
Magnetic headrest pillow
Integrated 3D-adjustable lumbar support
Multifunction tilt-lock; recline from 85-165 degrees
Pa ent-pending cold cure foam
Available sizes: Small 4'11" to 5'6″ – Medium 5'7″ to 6'2″ – Titan XL 5'11" to 6'9″
Class 4 KGS gas lift
XL PU caster wheels
Up to 49-day refund/return policy
Up to 5-Year Extended Warranty
Design
The most impressive thing about the cyberpunk 2077 edition is its style & design. The bright yellow leather can literally light up a room. In fact, it is a vivid display of how colors psychology is able to influence a whole workstation.
Color psychologists consider the yellow color an energetic, and optimistic color that is full of life, which makes the Secretlab cyberpunk gaming chair a perfect choice for creative & professional gamers.
On the back of the chair, you will symbolize cyberpunk 2077s iconic visuals as you will find the band logo of our favorite Johnny Silverhand lighting up with crisp & embroidery, complementing the stunning front yellow color.
On the front of the chair, you will find the Cyberpunk logo, a barcode, and cybernetic lines running up & down, while on the backrest wings you will find soft suede accents with blue-accent stitching.
Are you looking for a blue and black gaming chair? Here are the best of them.
Beyond the thrilling style are impressive tactile sensations, when I first got my Secretlab gaming chair, I used to take standing breaks to admire the masterpiece I have just got.
Read more, How To Assemble Secretlab Omega Chair?
Ergonomic Features
Whether it is the Secretlab Titan Evo 2022 or 2020 series, this secret la cyberpunk has plenty of ergonomic features. Let me tell you about the most notable features that make this premium gaming chair stand out.
Integrated Lumbar Support
Secretlab Titan Evo 2022 Series' most superb feature is its 4 way L-ADAPT Lumbar support. it has 2 dials on the left side & right side of the backrest, allowing you to customize support exactly as you desire.
For having maximum comfort during your hottest gaming sessions, you can adjust the height of the chair by turning the dial located on the left side, and when you find the sweet spot, simply use the right dial to set the depth.
Memory Foam Headrest
Both Secretlab titan versions provide a memory foam headrest that is covered in velour, with the secret lab logo is embroidered on the pillow's front in silver color.
But the difference between the two series is that the 2022 Series come with a magnetic headrest, which is amazing in delivering a much cleaner look with a wider adjustment range.
On the other hand, the 2020 series come with the traditional straps, which work so well but is not as flashy as that in the 2022 Secretlab titan.
Multiple recline and tilt options
cyberpunk 2077 edition from both series come with a backrest recline & seat tilting features, offering you various chances to move while sitting.
Below the chair's seat, you will find two levers, push the one on the left down for locking the seat in place. And when you want to unlock it and enable the rocking function, all you need to do is to flick the same lever up.
When the seat is angled, you can push down one more time for locking it at that angle.
Moreover, You can recline the chair's backrest up to 165 °, which is an amazing position for a posture-perfect power nap.
Read more , How to Use Secret Lab Lumbar Pillow?
Size specifications
Secretlab cyberpunk 2077 edition 2022 comes in small, medium, and XL sizes, while the high-end aesthetic cyberpunk 2077 chair 2020 series is not actually for every gamer, as its depth-adjustable lumbar support is not height adjustable as the regular titan model, making it only suitable for gamers taller than 5'9″ (175 cm).
Let me tell you more about the sizes details of 2022 series
Titan EVO Small: Seat 17.7″ (W) x 18.9″ (D) – Backrest: 20″ (W) x 32.3″ (H) – Seat height 17.7″ to 20.5 inches – Size rating 4'11" to 5'6″ / 285 lbs.
Titan Evo Medium: Seat 18.5″ (W) x 19.3″ (D) – Backrest 21″ (W) x 33.5″ (H) – Seat height 17.7″ to 20.5 inches – Size rating 5'7″ to 6'2″; 285 pounds
Titan Xl: Seat 19.3″ (W) x 19.7″ (D) – Backrest 22″ (W) x 35″ (H) – Seat height 18.1″ to 21.9″ – Size rating 5'11" to 6'9″; 395 pounds
On the other hand, the 2020 series specifications come as following:
Backrest width x height: 21.7 inches (W) x 33 inches (W)
Seat width x depth: 20.5 inches (W) x 19.7 inches (D)
Chair height: 51.7-55.4 inches
Seat height range: 18.7-22.4 inches
Size rating: 5'9 inches to 6'7 inches & up to 290 lbs.
Pros
Extreme comfort
Super adjustable
Exceptional durability
Solid construction
Read more, 5 Best Secretlab Chairs: the ultimate guide
Who should buy a Cyberpunk chair?
What is the point of a gaming chair? Exactly to provide comfort and help you maintain a good posture even in the longest gaming sessions.
The 3 main essentials in gaming chairs are:
Adjustable armrests: you adjust them to synchronize with your desk, which as a result spare your spine from the need to support your arms.
Adjustable lumbar support: delivers significant support for keeping your spine upright.
Rocking and reclining: these features allow you to move your spine, hips, and legs while sitting.
If the only reason you are buying a gaming chair is posture support, getting a Secretlab pc gaming chair will be actually an overkill, in which case we recommend you check out our list of the "best Secretlab chairs alternative".
cyberpunk 2077 chair is such a luxury gaming chair for power users, to be more specific gamers on the custom computer bandwagon can spend a fortune on improving their computing performance & gaming setup aesthetics.
So, if you are one of them and have a $3000 PC with custom lighting as well as being a huge fan of Cyberpunk 2077 special edition, this premium gaming chair will make such a stunning addition to your gaming setup.
What you'll dislike about the Secretlab Cyberpunk 2077 Edition
First of all, when you receive the package, you will need two friends to help you carry the box, as it is heavyweight.
The assembly task itself is a hassle, even though in the box you will find some well-laid out instructions that will help you a lot.
Same as many gaming chairs on the market that I have tried myself, and you might have tried some of them too, Secretlab Cyberpunk 2077 edition has some wobble in the 4d armrests.
Actually, that was a surprise to me personally because the chair is expensive an made of premium materials. but to be honest it wasn't annoying to me at all it was just surprising that's why I had to mention it to you.
Secretlab used metal switches & levers for the 4d armrests, which is great, but the issue comes with the height & tilt levers that are found underneath the chair itself, which I have talked about earlier.
These levers are plastic, which feels sturdy yet inferior in comparison with the armrest counterparts.
Read also, How To Clean Secret Lab Chair?
How to use a Cyberpunk chair?
Adapting to sitting in neutral positions is the key to success in any Secretlab Titan chair, which means:
Feet firmly grounded on the floor
Hips are deeply tucked into the pan of the seat
Your lower back curve will be supported with lumbar support
This blend of these functions makes it much easier for you to sit while keeping a good posture even in the longest sitting sessions.
New Secretlab Titan users should expect two to three days of adjustment. Once their muscles adapt to sitting this way, they will start to enjoy an ergonomic sitting experience.
How to care for a Cyberpunk chair?
When you own a high-end product that you almost spent a fortune buying, maintaining it, and properly taking care of it is a must, Secretlab Titan Cyberpunk 2077 edition chair is no exception.
Even though it is rugged and durable with a 5-year warranty, it feels delicate. For example, when are eating potato chips during sitting on a chair, you will notice very obvious greasy fingerprints on the asset.
In order to keep your chair always clean and shiny, we recommend you follow the following steps.
Wipe your whole gaming chair down with a piece of damp cloth daily before using.
Don't eat or drink at your desk. I know this is annoying but that will save you the minutes you will spend wiping down the chair.
The seat is spacious enough for you to sit cross-legged in, however, if you sit with bare feet, there will be dust and footprints on the chair. So, if you want to sit cross-legged on your lovely chair, we recommend wearing socks.
Also, check the best secretlab gaming chairs ever.
Other Stunning Secretlab Designs
Secretlab cyberpunk 2077 edition is the most vivid Secretlab style, but it is not the only design Secretlab has, here are other breathtaking Secretlab titan models:
League of legends gaming chairs.
Pro esports team chairs.
Game of thrones chairs.
Softweave fabric gaming chairs.
League of Legends gaming chairs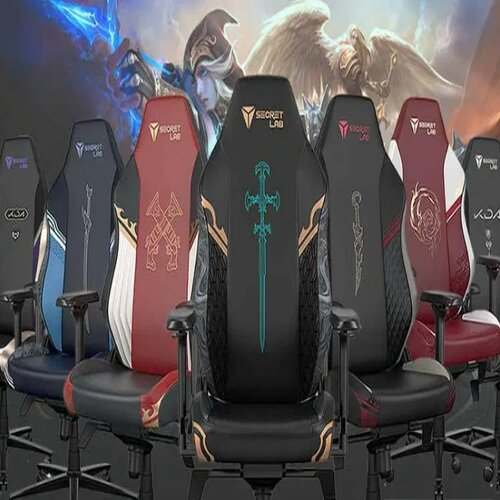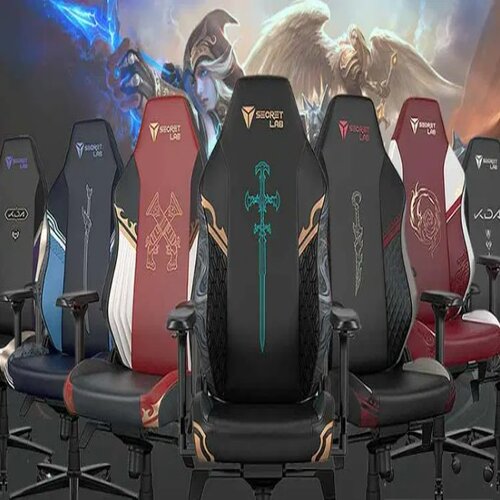 League of Legends collection now has 8 designs, including; Ruination chairs, K/DA designs, Ionia ones & Championship tourney chairs.
Every design represents rich LoL lore with outstanding detail. For example, the Viego edition has the Blade of the Ruined King in stunning green embroidery.
The K/DA All Out chair has iridescent side panels, reflecting amazing rainbows of light.
And Yasuo's Ionia edition represents a virtual tempest embroidered in a classic Ukiyo-e art design.
Read also, How To Clean Secret Lab Chair?
Pro esports team chairs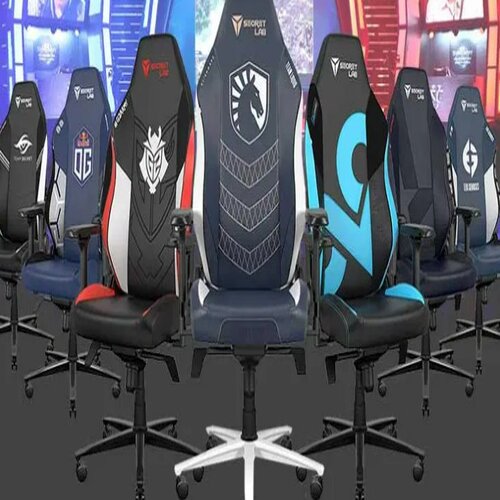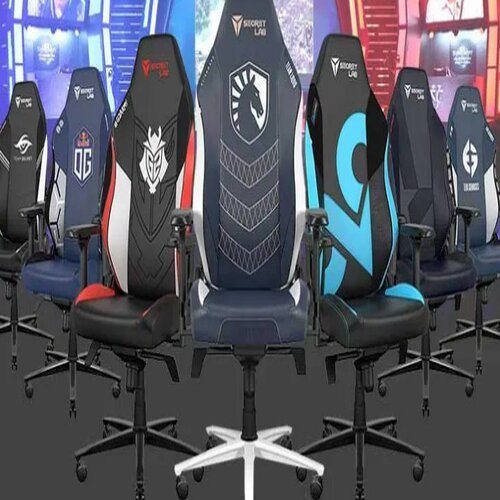 Secretlab teams up with many of the top esports teams. Presenting custom designs for Team Liquid, OG, Evil Geniuses, G2, Team Secret, and many teams.
All esports team chairs come in 2022 Series (Small Medium & X Large) and 2020 Series (Secretlab Omega & Titan editions)
Also, check Secretlab Neuechair Review: based on real-life experience
Game of Thrones chairs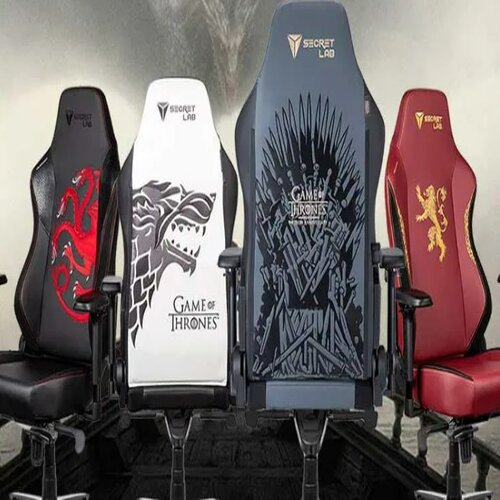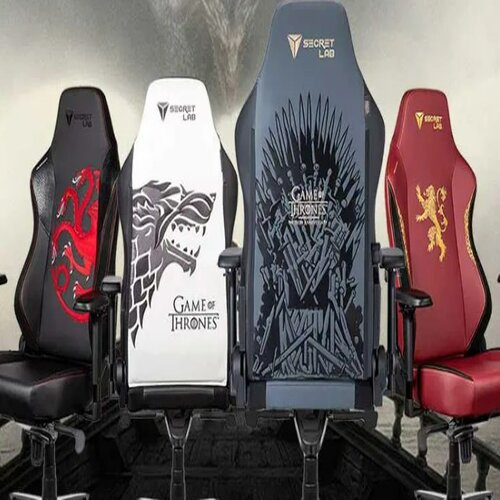 GOT fans will love to know that Secretlab is available in the Game of Thrones edition.
This model includes special designs for 3 of the Great Houses of Westeros. You are free to decide to align with House, Lannister, Targaryen, or Stark.
It is worth mentioning that the 2020 Series exclusively has a special Iron Anniversary edition.
Softweave fabric gaming chairs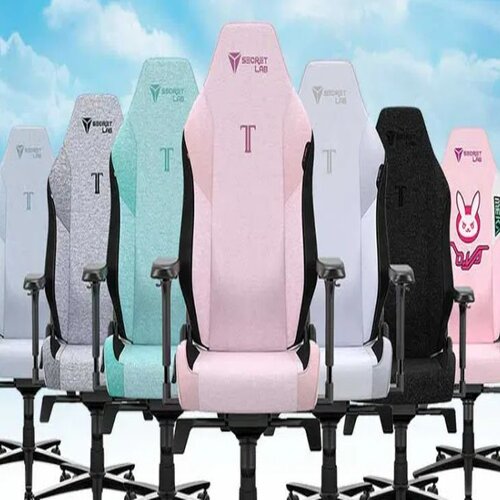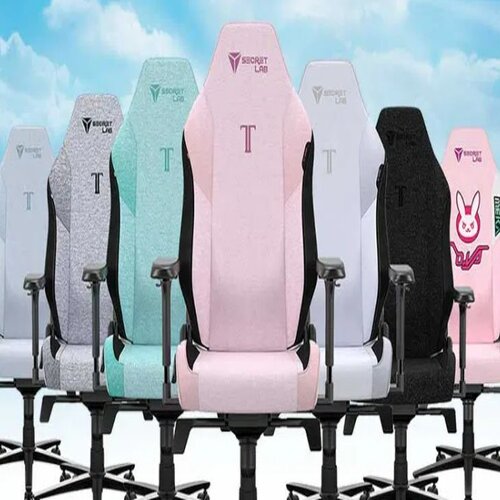 The faux leather & PU leather upholstery of secret lab is velvety soft and exceptionally breathable.
The 2022 Series SoftWeave gaming chairs are available in seven brilliant designs, including the cutie pink dva gaming chair, mint green, arctic white, and mint green chairs.
FAQ about Secret Lab Cyberpunk Chair
Are Secretlab chairs comfortable?
Yes, they are very comfortable.
Omega and titan are considered to be the most comfortable gaming and office chair options on the market now for all the great reasons.
These chairs come firm enough to support the posture of your body without making you sink down into the chair or making you experience slipping feelings.
Moreover, they have more than an upholstery option with different sizes that fit almost every gamer no matter what his heigh is or how much he weighs.
Secretlab omega and titan also have super ergonomic features including; 4d armrests & lumbar pillows, making your gaming sessions so comfortable.
Does Secretlab have sales?
Yes, it has.
 In fact, the Secretlab gaming chairs company has a sale every one or two months, So, if you are looking forward to getting a high-end Secretlab chair at a cheaper price and are patient enough to wait for a sale or black Friday we definitely recommend you do that.
Also, check our picks of the 15 Best Alternatives for Secretlab Chairs Reviews
Final Thoughts
Secretlab cyberpunk 2077 edition chair is just like a valuable addition you make to your cyberpunk memorabilia or cyberpunk universe. It offers you outstanding comfort kudos to its ergonomic and soft-to-the-touch memory foam headrest & lumbar support cushions.
You also don't need to worry about your floor getting scratched or the wheel casters making annoying noise, as the chair's base is made of metal with plastic wheels, in addition to a sturdy adjustment tower.
So if you are a pro Cyberpunk gamer, this pc gaming chair is a great asset to own.