Clutch Chairz vs DXRacer: Which Brand is Best? A FULL Analysis
Gaming chairs have taken the world by storm ever since they became popular because of the rise of e-sports, video game streaming, and competitive video games. Sometimes, you are not considered a true gamer until you have a proper gaming chair. One of the most popular companies to produce gaming chairs is DXRacer. DXRacer was the first to market with racing style gaming chair seats. However, as the old saying, first to market does not always mean the best in the market.
As with everything else, plenty of companies started to create their own style of gaming chairs. Brands like Clutch Chairz, Maxnomic, AK Racing, Arozzi, and GT Omega Racing all started to offer their own style of gaming chairs. Considering DXRacer had a strong hold on the market, they did not want to innovate or beef up their offering which allowed for other companies to dominate the space with superior products. One of those companies, Clutch Chairz, launched less than 2 years ago and has delivered the highest quality gaming chair within its class.
Read More: https://thegamercollective.com/best-black-and-white-gaming-chairs/
Clutch Chairz vs DXRacer Gaming Chairs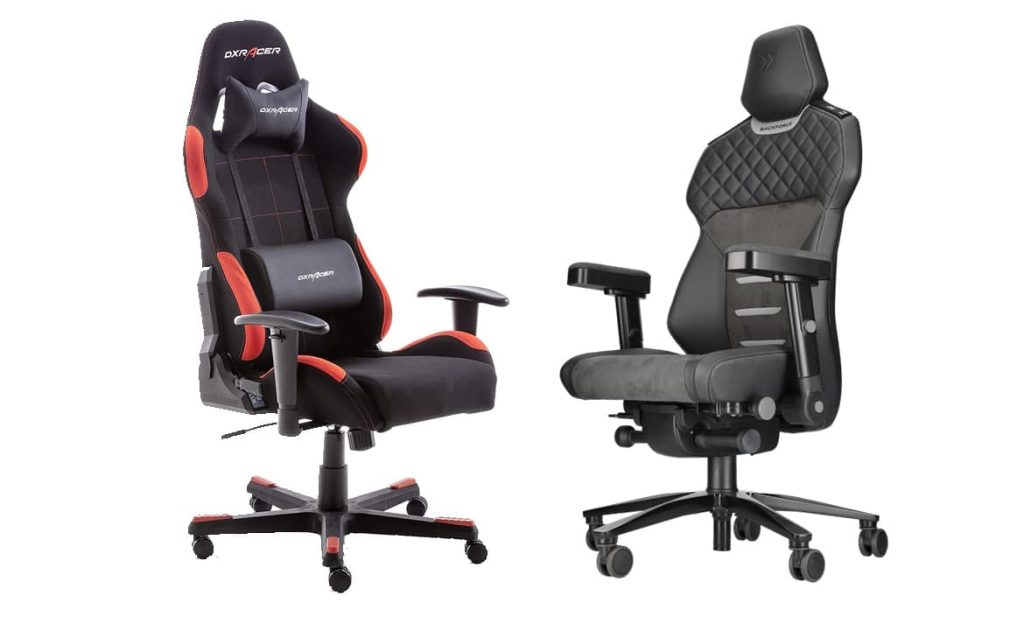 As seen in the infographic below, Clutch Chairz's unique chair features are compared to two brands (which we assume is DXRacer and Arozzi, respectively). Let's take a look and see how Clutch, DX, and Arozzi matchup.
Value
When it comes to standard features, Clutch Chairz beats out most of the competition. As seen in the image above, Clutch's most inexpensive chair is jam-packed with features you would normally see on chairs ranging between $379-$499.
Crank Series Standard Features:
Heavy-Duty Aluminum Base
3.5″ Castors
Infinite Tilt Lock
Zero Gravity Sitting Position
DXRacer Formula Features:
Aluminum Base
2.5″ Castors
NO Infinite Tilt Lock
NO Zero Gravity Sitting Position
Comparing the entry-level Formula series from DXRacer and the Crank Series from Clutch will show you that for only $40 more you get all the features listed above plus perforated leather instead of cloth. If you are looking for bang for your buck, Clutch has always been the way to go.
Read More: https://thegamercollective.com/best-gaming-chair/
Winner: Clutch Chairz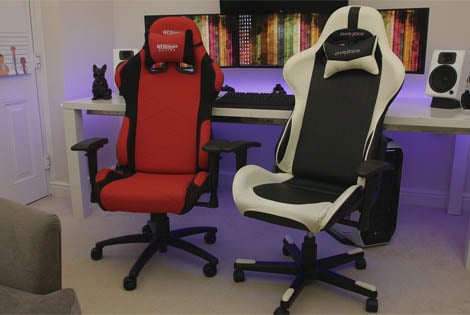 Warranty
In terms of the warranty, Clutch Chairz is superior to DXRacer. According to their website, this is their warranty; "DXRacer USA promises to repair or replace any DXRacer USA product or component that DXRacer USA finds to be defective in material or workmanship within two (2) years, and a Lifetime warranty on the steel frame* of our chairs. DXRacer will honor the warranty from the date of original purchase so long as you, the original purchaser, still owns it. This is your sole and exclusive remedy. This warranty is subject to the provisions below."
Clutch Chairz warranty is as follows, "Clutch Chairz Ltd (referred to as Clutch Chairz from this point) warrants its products to be free from defects in material and workmanship for three (3) years on chair parts & upholstery, 1 year on accessories and lifetime warranty on the internal steel frame."
With the extra year of warranty (3 years vs. 2 years), Clutch Chairz takes this round as well.
Winner: Clutch Chairz
Read more , Why Are Gaming Chairs So Expensive? 9 Factors Involved!
Where to Try & Buy
Both DXRacer and Clutch Chairz can be found on popular reseller websites such as Amazon, NewEgg, Walmart, and others. However, in terms of retail space, DXRacer is lacking. Clutch Chairz have superior retail options which means you get to test out a chair prior to purchasing.
In Canada, Clutch Chairz can be found at select Staples, Microbytes, and Memory Express retail stores. In the United States, you can find Clutch Chairz in Fry's Electronics retail stores, AlTex locations in Texas, and select computer hardware stores across the country.
Winner: Clutch Chairz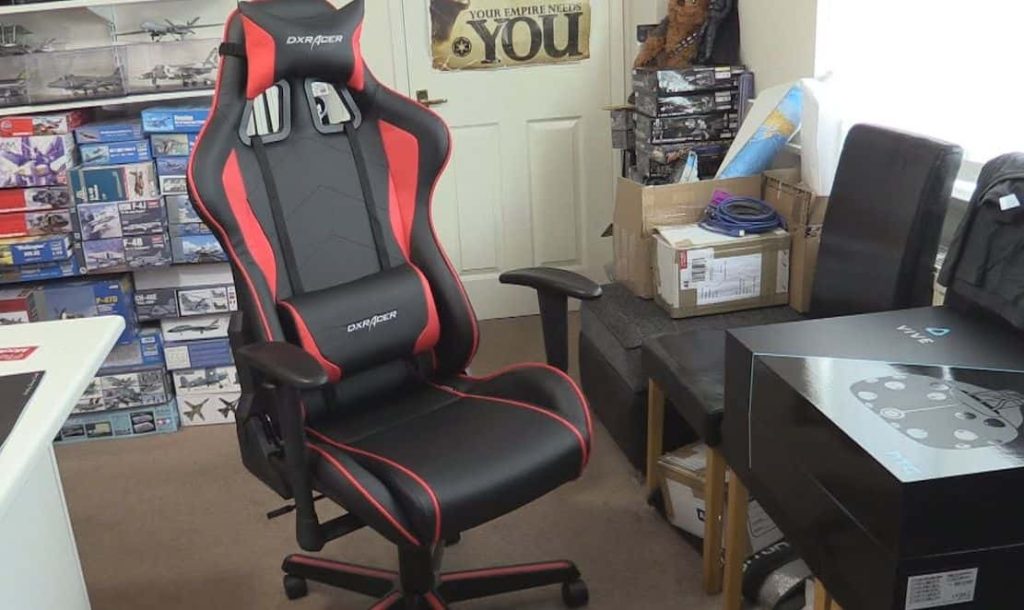 Clutch Chairz vs DXRacer: Fit and Finish
The most difficult aspect of manufacturing a high-end gaming chair is the upholstery work that creates the design. Dealing with all the shapes and curves of the chair can get a bit tricky. We have extensive experience with both a DXRacer and Clutch chair and we have noticed that Clutch is superior in this area.
You will seldom see wrinkles in the fabrics and seams of a Clutch chair because all the seams are symmetrical and even. In comparison, DXRacer's quality control is lacking in this area as we have seen numerous chairs that have wrinkles and flaws in their upholstery work.
As seen in the picture comparisons above (both in website renders and natural use) Clutch's quality jumps off the page. The reason behind this is because Clutch has a much more rigorous quality control standard. We have confirmed this with their resellers and customers.
Winner: Clutch Chairz
Read More: https://thegamercollective.com/best-blue-gaming-chairs-calm-and-deep/
DXRacer vs Clutch Chairz: The Epic Conclusion
Both DXRacer and Clutch Chairz do look similar on the surface in terms of features and benefits. It's not until you break down the details where you find out that although similar in nature, Clutch is superior. To get your very own Clutch Chairz gaming chair visit their website to shop now.
Related article: how to choose the right gaming chair for you.