A great gaming chair, despite the absurd number of them available today, can be pretty hard to come by. Some are built amazing top to bottom. Others, well, they just suck. There are tons of brands out there these days. Today, though, we're going to focus on a chair from Arozzi specifically.
Arozzi Milano Gaming Chair Review
The Arozzi Milano Gaming Chair is by the popular chair manufacturer Arozzi. They're a known name in the gaming community in Europe. Their chairs are usually compact, light and comfortable for people of all sizes. Today, we're going to give an in-depth Arozzi Milano review to help you decide if it's the right chair for your own personal gaming needs.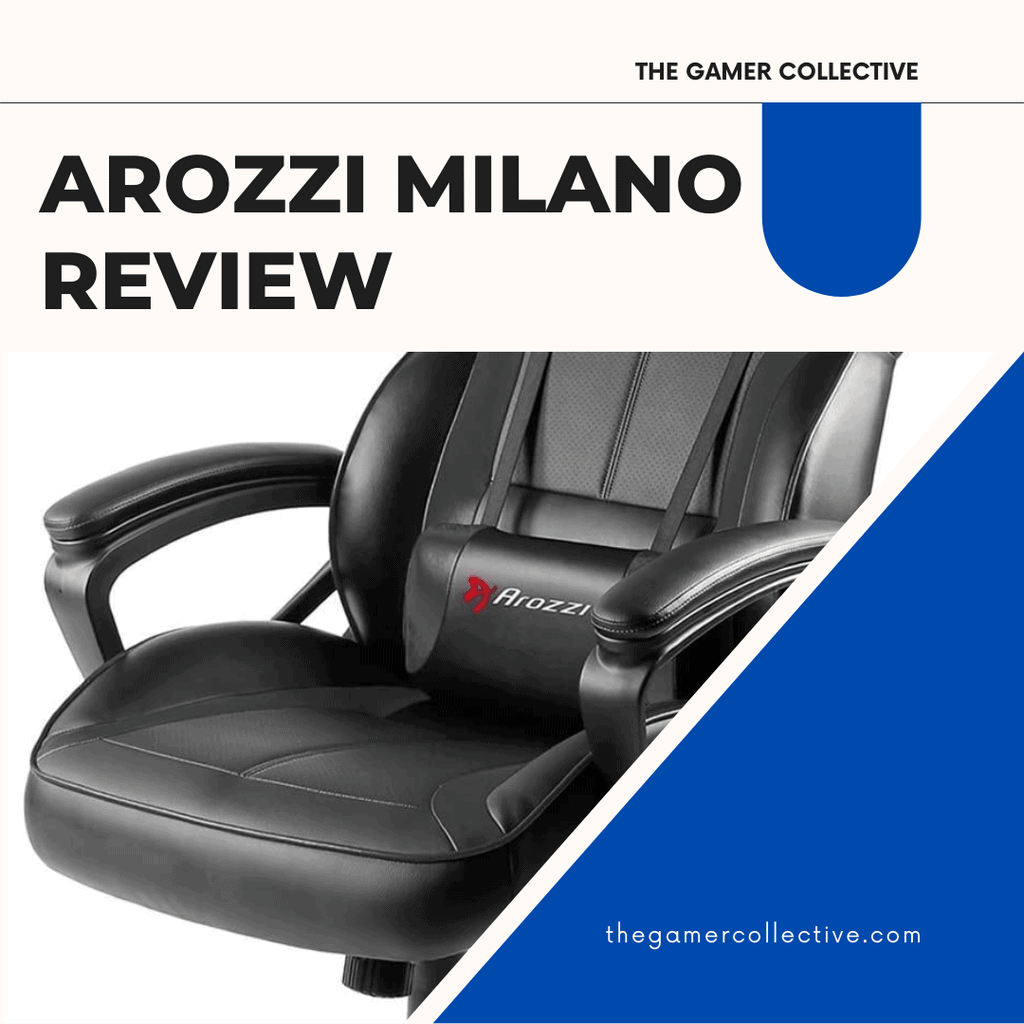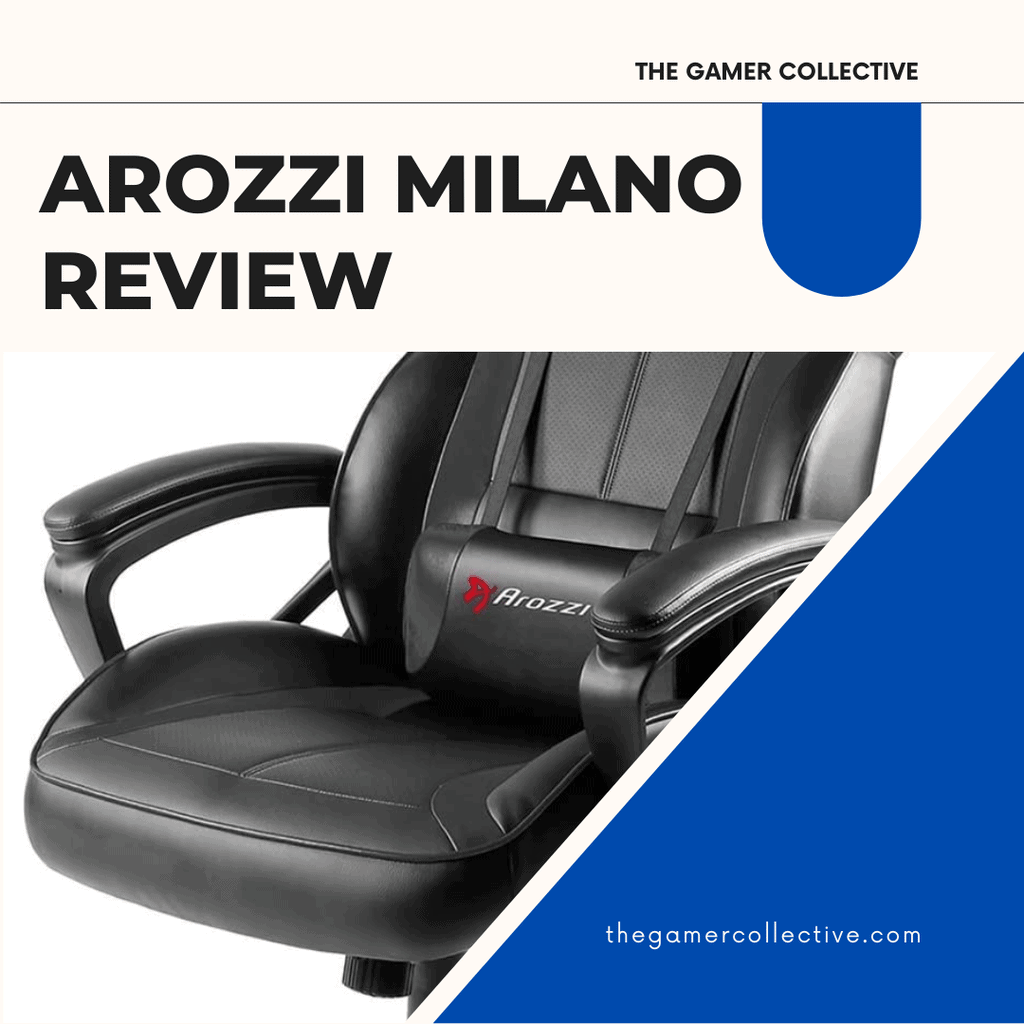 Best Features and Our Opinions
The Arozzi Milano gaming chair is a pretty decent-looking chair on the surface. It has a pretty stylish design, with an Amazon page that emphasizes on its ergonomic design, softness and comfortability and durability. Looking at the price range of around $170, it is quite cheap when compared to a lot of the other gaming chairs. It is the same price as most office chairs, with the most stripped-down features and the most basic back support.
The Arozzi Milano however, sports the racing design in gaming. This design provides you neck and back support so that your longer gaming sessions don't conclude in a ton of back pain. The chair also comes with a lumbar back support cushion, which helps to keep your posture in check. The headrest is pretty decently padded, but the problem is that it doesn't move to your specifications, so if you're over 6'2" you'll have to figure something else out.
Looking for the price, real reviews from gamers, and more?
There are a couple more issues that I have with this chair that I'd like to mention. The inexistence of a recline feature is disappointing, although not game breaking in my opinion. On the other hand, the Arozzi Milano's quite small weight limit makes it a chair not for everyone. It can take up a skinny or even moderately built person, but anyone that is over 211 pounds will have to find something else.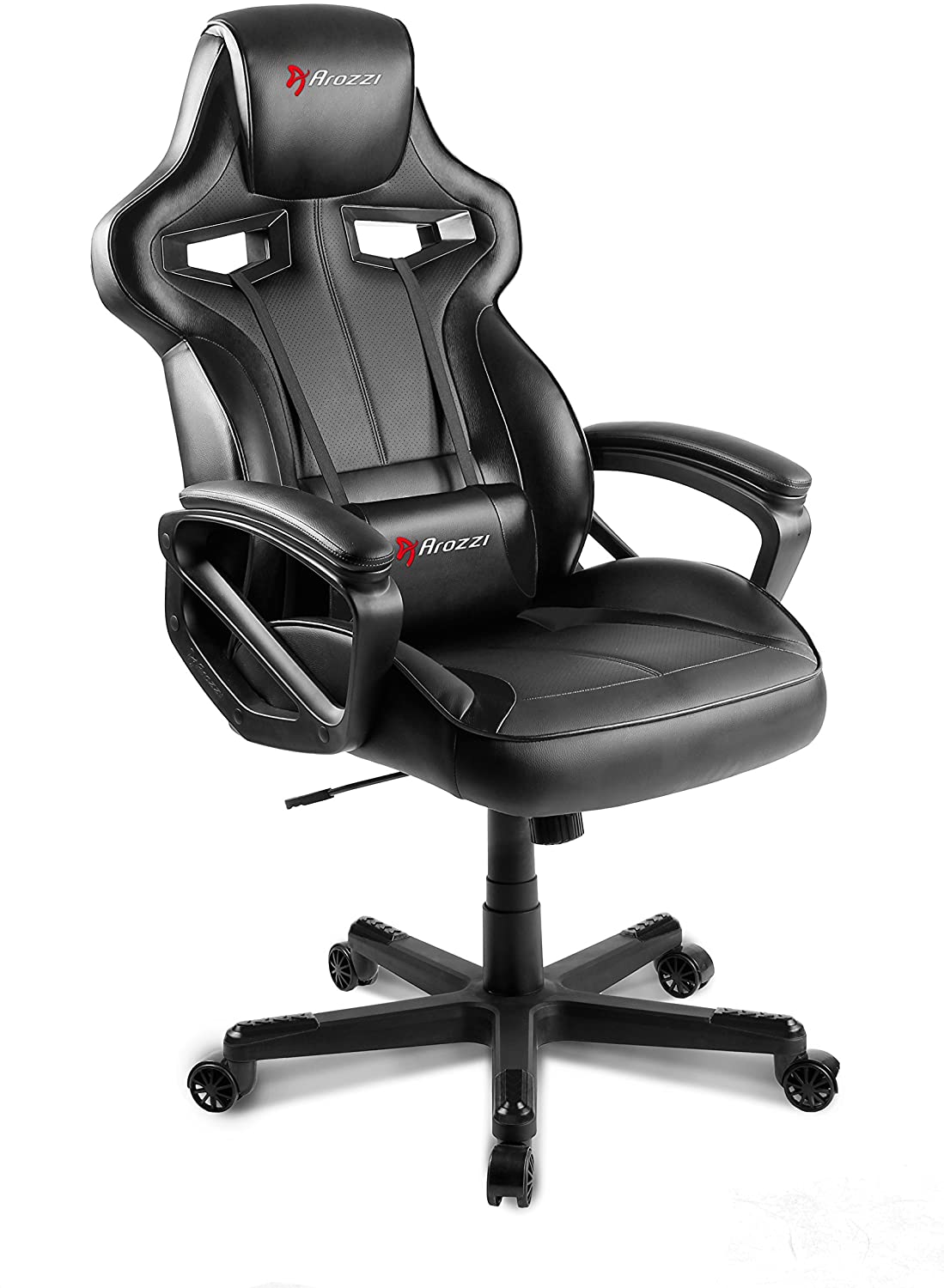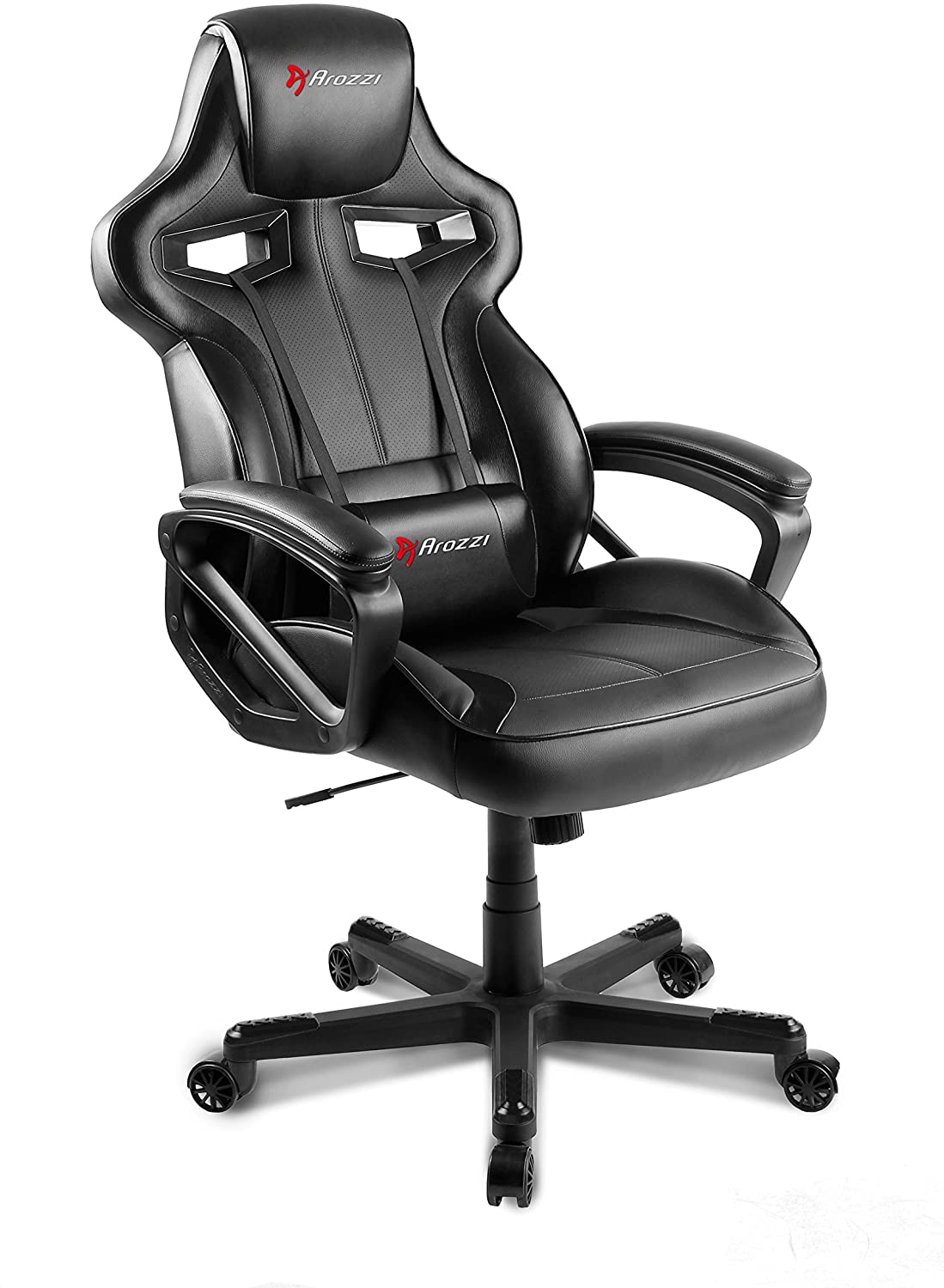 The second issue are the armrests being completely non-adjustable. The overall design of the chair focuses entirely on reducing body straining. However, the armrests not being adjustable only causes more strain since they are quite overpowering on the chair. They are comfortable, well-padded and all but they're just too big and too close to the chair. You can remove the armrests if you like, but armrests are an important aspect in any gaming chair. The feature to adjust them according to your height should have been taken into accord, honestly.
The rest of the chair is super functional though, and it's very decent at that as well. A total of a 360° angle swivel. Its very own rocking feature which has up to a 12° angle of reclining. And smooth casters that will roll perfectly on both carpets and hard floors. It has decent enough features for a chair that costs almost half the price of most other chairs in the market. It might not be a Dowinx Gaming Chair, but it has just enough features to help you get through long gaming sessions.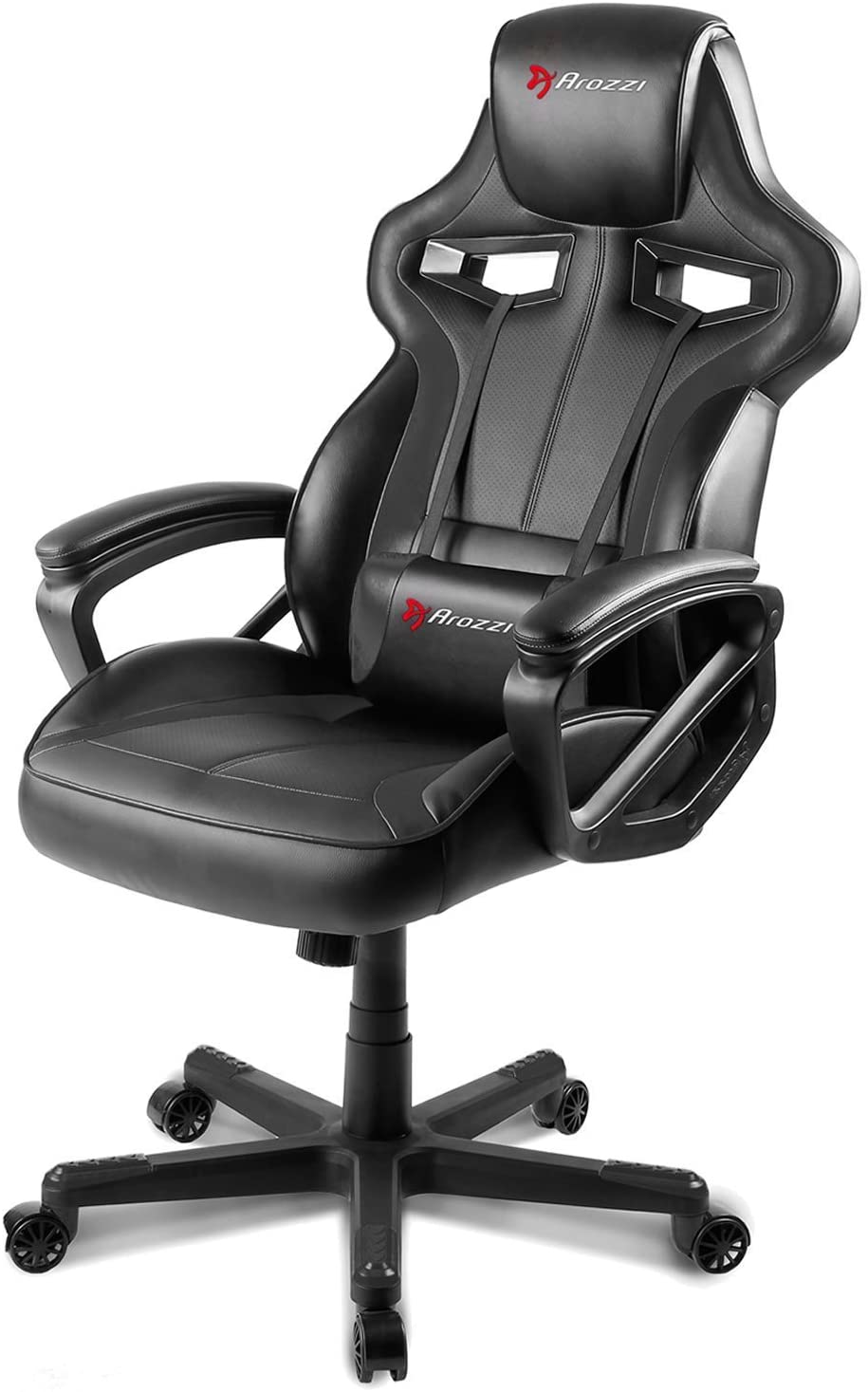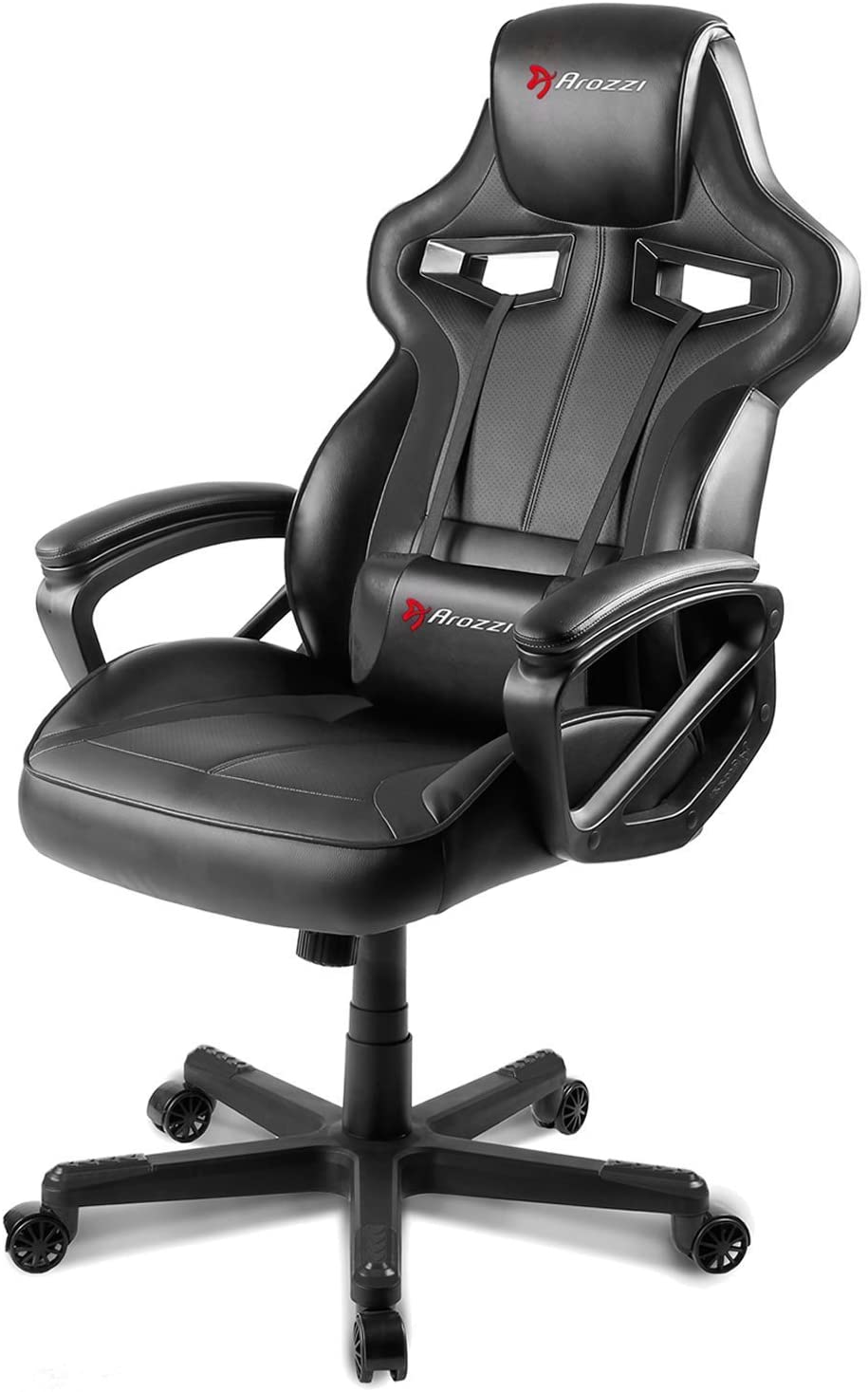 The best part about this ~170 dollar gaming chair is that, it comes with a whopping two years of warranty. This might be a decently inexpensive chair that is for sure, though that does not mean that it is cheap. 170 dollars is still quite a hefty amount, and it being wasted would not help in any way. This warranty at least covers you in case of any minor damage that the chair goes through with no fault of your own. For example, if it gets damaged during shipping, or if it breaks through a random occurrence, the warranty will bring you extra safety.
Arozzi Milano Color Options
The Arozzi Milano gaming chair is available in five different colors, or at least it claims to be found in five different colors. Red, Blue, Black, Green and White colors are available for you to customize only a trim of the chair with. Almost the entirety of the chair is just black polyurethane leather (which is super comfortable, by the way) so it is a bit disappointing in the color options department.
Though I must say, all of the colors contrast well with the chair's black polyurethane leather, especially the white and red color. Don't get the green – unless it's your absolute favorite color. Honestly, it doesn't look great (personal opinion, obviously).
Want other chair options? Check out our list of the best gaming chair models on the planet to find a truly spectacular seat.
Arozzi Milano Gaming Chair Review: DURABILITY
The durability of this chair is at a maximum of two to three years. This chair won't last you any more than a four-year limit, that too if you use it sparingly. This is definitely a chair made out of high-quality products. Though the high-quality material is used sparingly on the body while most of it is used up in the polyurethane leather and the padding in the arm-rests, lumbar cushion and the chair itself. This chair definitely exudes comfort and style over durability that is for sure.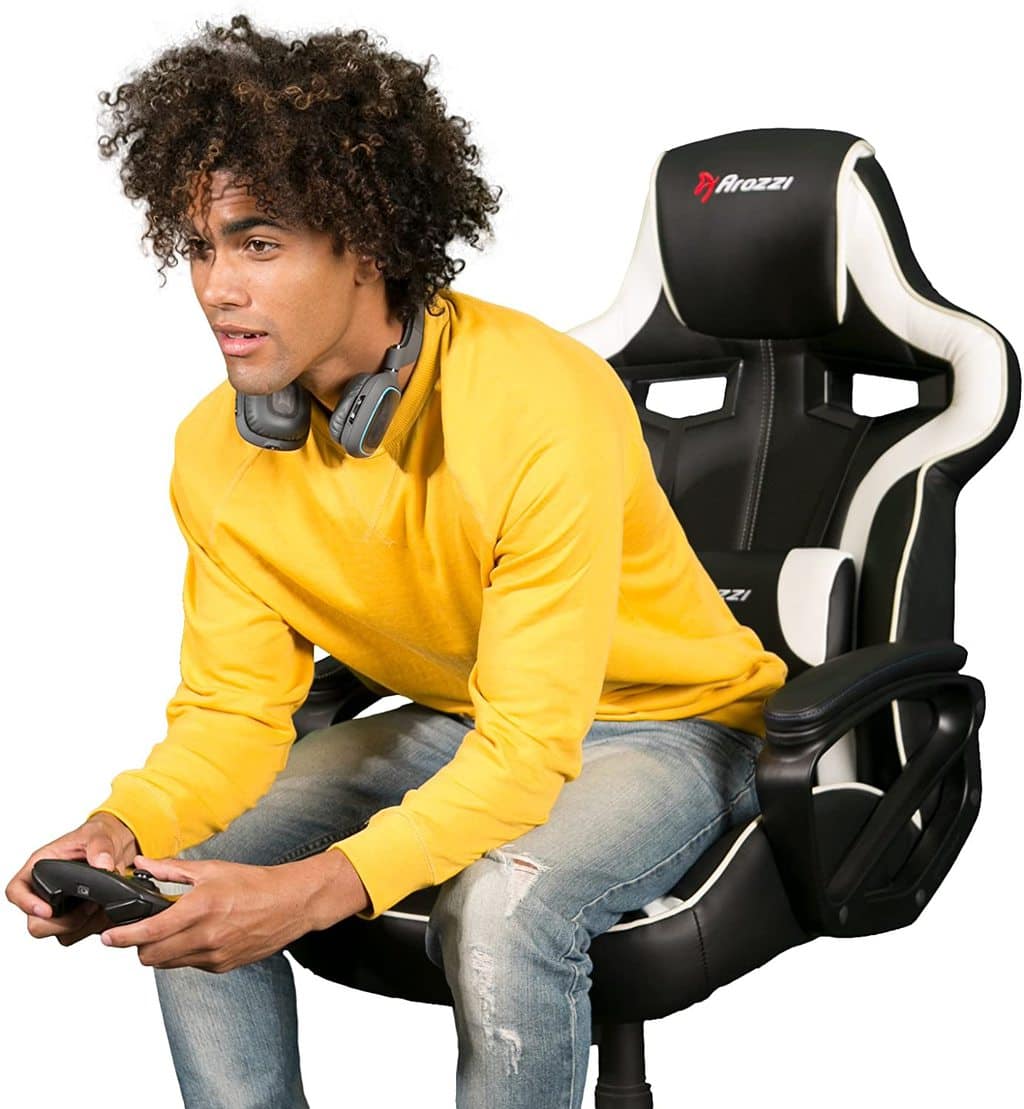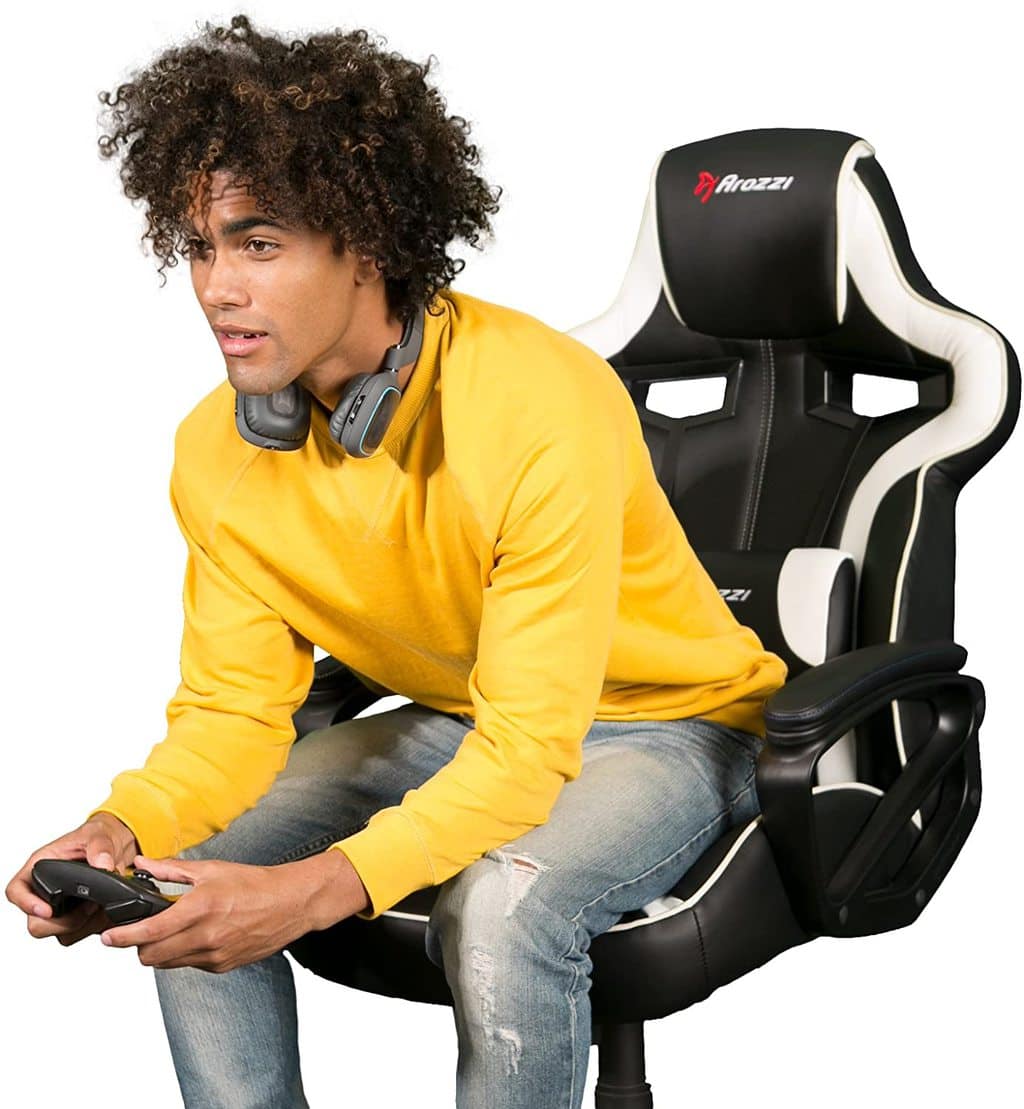 Comfort
Speaking of comfort, this chair doesn't have that many crazy features when you think about it. It doesn't have any recline function, nor does it have many other features that you'd expect in modern gaming chairs. However, the chair is soft and heavenly to sit on, with arm rests that are really well-padded. The only problem with comfort in this chair is the arm-rests being too high or too low depending on the person, if they were adjustable then it would've aced the comfort section.
Assembly
This chair can often suffer some damage while shipping, as can any product through no fault of the manufacturer. The instructions are quite confusing, though the chair is fair simple to put together despite them. It comes as whole right out of the box, and from there on its just a couple of different parts to put together like a puzzle piece!
Arozzi Milano Review: FINAL VERDICT – 7/10
The Arozzi Milano Gaming Chair is a pretty decent option when it comes to style and comfort in a fairly restricted price range. What this chair offers in style and comfort, it does not offer in durability.
It is a bit stiffer than other fluffier chairs out there, but it is still incredibly comfortable nonetheless. It's simple to assemble, and looks extremely stylish in any interior depending on your color choice. In conclusion, you're on a restricted budget and want a gaming chair that will last you at least 2-3 years? Then this is the one right here.