The Xbox One, the infamous game console from Microsoft, may have lagged a bit behind the Playstation 4 in terms of sales, but it's still going strong with millions of gamers. As with any major player in the console industry, there are now hundreds of different headsets that Xbox One gamers can pick from. Products from big brands such as Turtle Beach and Tritton exist, but there are tons of other options from companies like Astro, Skullcandy, and PDP, too.
Best Xbox One Headsets
Finding the perfect headset that meets your needs for gaming, comfort, and price can be pretty difficult, though. There are loads of different options to choose from, all of them vary in quality, there are wired and wireless versions to consider, and prices vary wildly from model to model. No worries, though, we're here to help! Below you'll find a list of our absolute favorite headset models and more.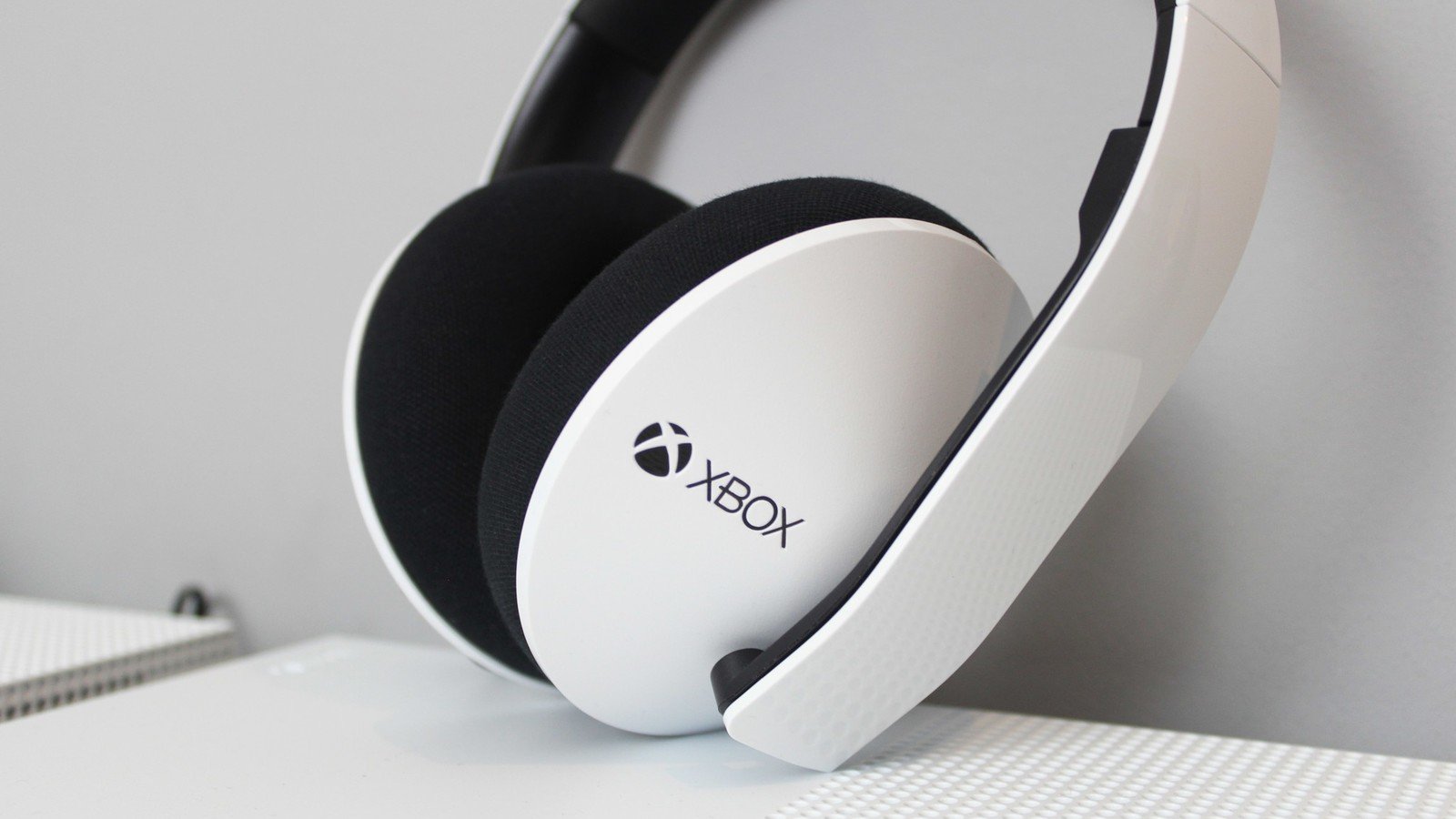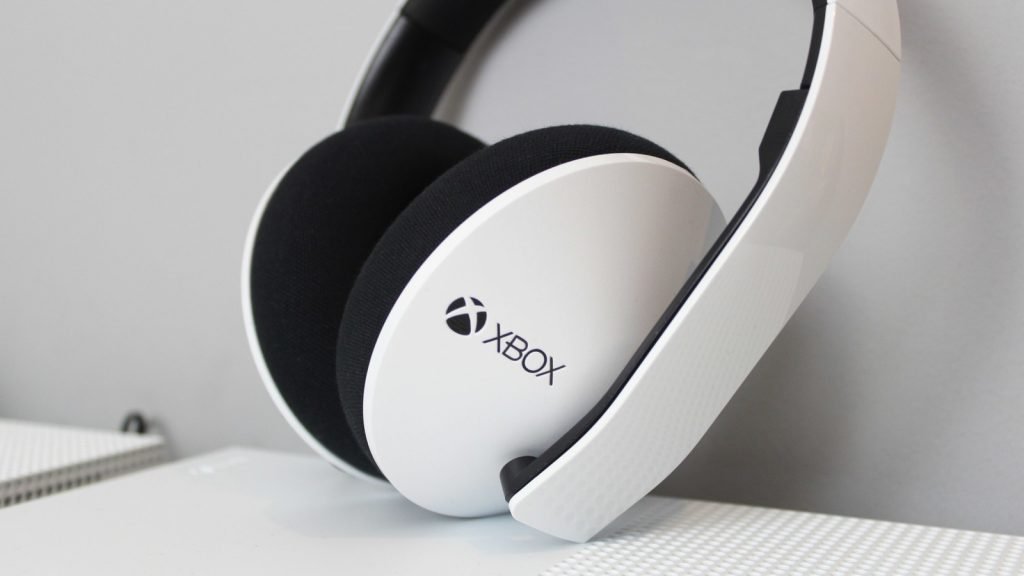 Below we've provided a list of what we believe are the five best gaming headsets available for the Xbox One console. Our team has thoroughly tested more than 30 different headsets from multiple brands to determine which ones perform the best in terms of game audio output, chat audio, comfort, durability, price, and more. Use the list below to narrow down your selection and find the headset that's best suited for you.
ASTRO GAMING A40
Superb headset with all the bells and whistles.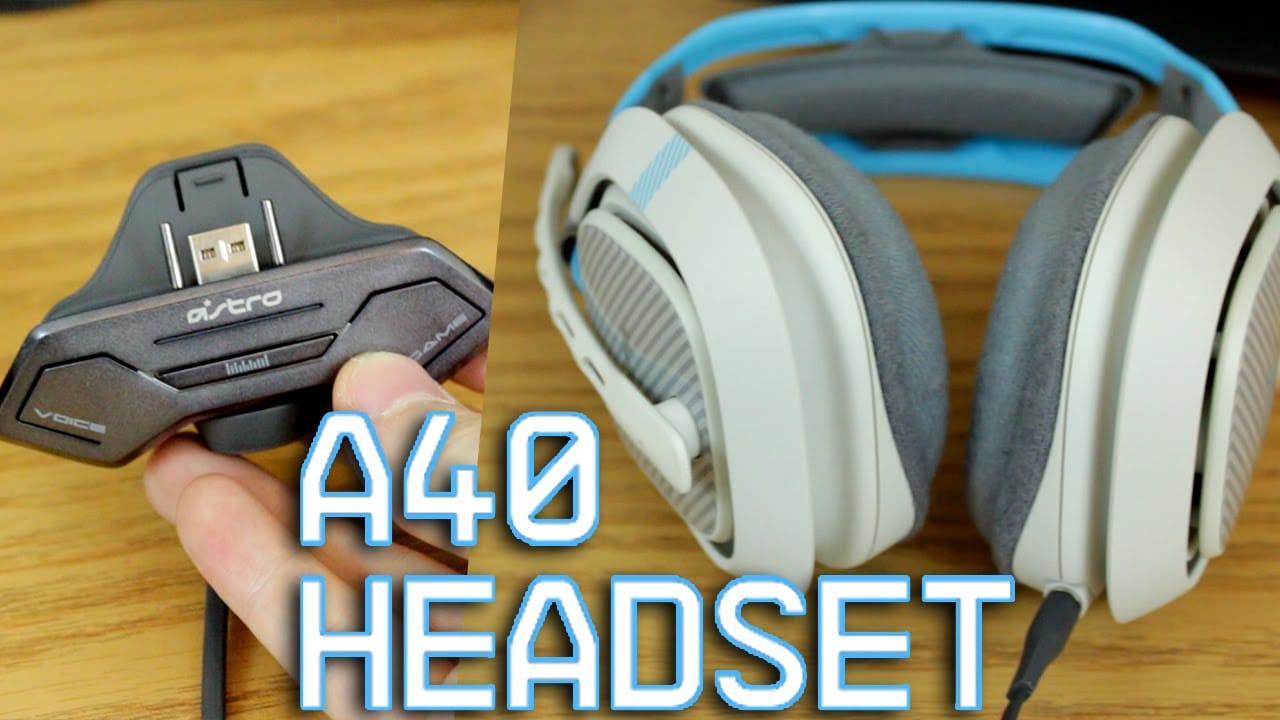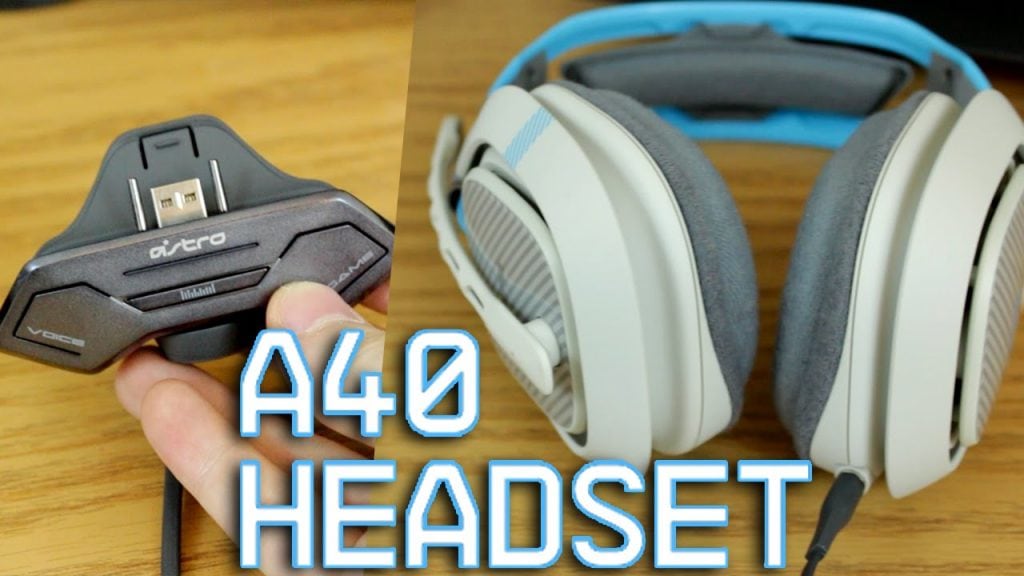 Astro has quickly become our all-time favorite company for headsets. The A40 is wired which is one of the only downsides, but the headset provides such clear and brilliant audio that it's hard not to love it. It really enriches your gaming experience no matter what game you're playing. For FPS games, it's amazing for picking up enemy movements in your position. For RPGs and open-world titles, it's incredible for really taking in the sounds of the environment, characters, and the overall story.
Here's a quick overview of our scores for this Xbox One headset:
Sound Quality: 9.5/10
Ease of Use: 9/10
Level of Comfort: 9/10
Overall Rating: 9.2/10
We really love this headset. It comes bundled with a mix amp that allows the user to quickly and easily adjust both game and voice volumes on the fly. Plus, there are three different equalizer settings that can be adjusted for bass, treble, and so on to further customize your game audio.
Super Comfy
On top of that the A40 is easily one of the most comfortable headsets we've tested, too. It's lightweight and well-padded for both your head and your ears. It makes playing games for hours on end a breeze. Other headsets leave your ears feeling numb or irritated. Plus, the headset is completely adjustable to accommodate nearly any person's head and it doesn't slip down after playing for a while either.
No Batteries Required
Unlike other models that feature a mix amp, the Astro A40 gaming headset does not require the use of batteries. The other reason for this, though, is that the headset is completely wired. So, while it's nice going completely wireless, you do get to avoid buying and swapping out batteries all the time.
The Astro A40 headset is compatible with both the Xbox One console and the PC. It uses a 3.5 mm cable which can be used on a similar PC input or inserted directly into the included MixAmp for use with the Xbox One.
We truly think the A40 is the BEST Xbox One headset available right now.
SKULLCANDY GAMING SLYR
For the longest time Skullcandy was considered an "off-brand" headset company. That opinion has changed in the last couple of years thanks to their products becoming more high-quality. The SLYR headset is an excellent example of this. This headset provides professional-grade audio for both game sounds and chat audio. It manages all sound through the included SKDY GMX-1 mixer that connects directly to your Xbox One controller and gives you the ability to adjust volume. This is a wireless headset.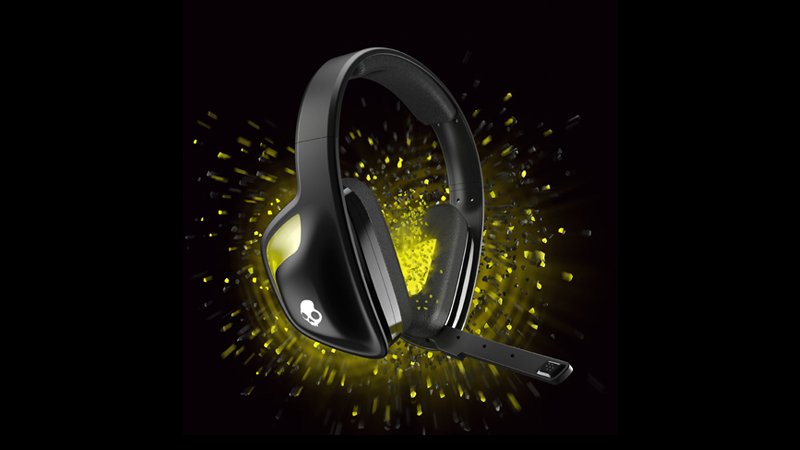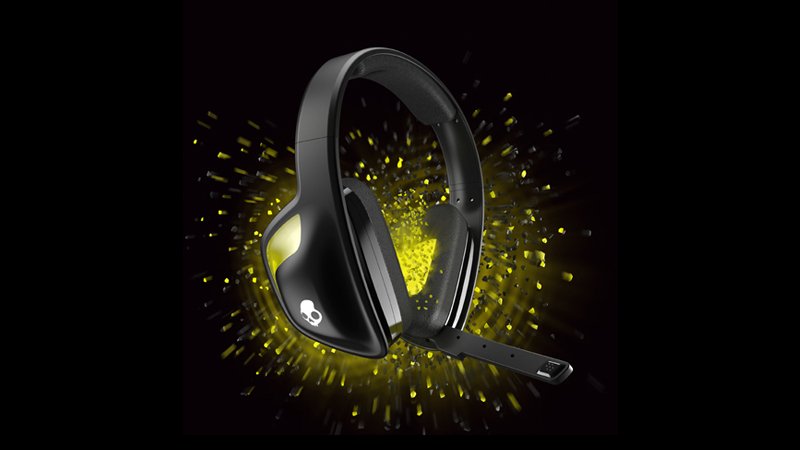 Sound Quality: 8.5/10
Ease of Use: 8/10
Level of Comfort: 8.5/10
Overall Rating: 8.3/10
The SLYR has a lightweight, comfortable design that fits well and feels amazing on your ears. The ear cups have plenty of cushioning so your ears won't be bothered even during long gaming sessions. The band is also padded for comfort whereas other models just have a thick piece of plastic that irritates the head after a while.
Here's a look at some of the other features of this headset:
Adjustable Mic
Adjustable Headset
Short Connection Cord
Comfortable Design
Superior Sound Quality
Overall, it's an excellent headset that we would highly recommend. The only bad thing about it is that it doesn't adjust enough to accommodate individuals with very large or very small heads. People with an average head size will find it extremely comfortable and well-fitted, though.
Got a good headset already? We highly recommend buying a great chair such as the Dowinx gaming chair to go with it so you can play games for hours on end in style and comfort.
TURTLE BEACH EAR FORCE XO ONE GAMING HEADSET
Turtle Beach is easily one of the most respected and recognized names in the gaming industry. They've been one of the leading producers of gaming headsets for several years now. Their products are generally fairly good and well worth the money. In our honest opinion, the Ear Force XO is one of their most impressive headsets for the Xbox One.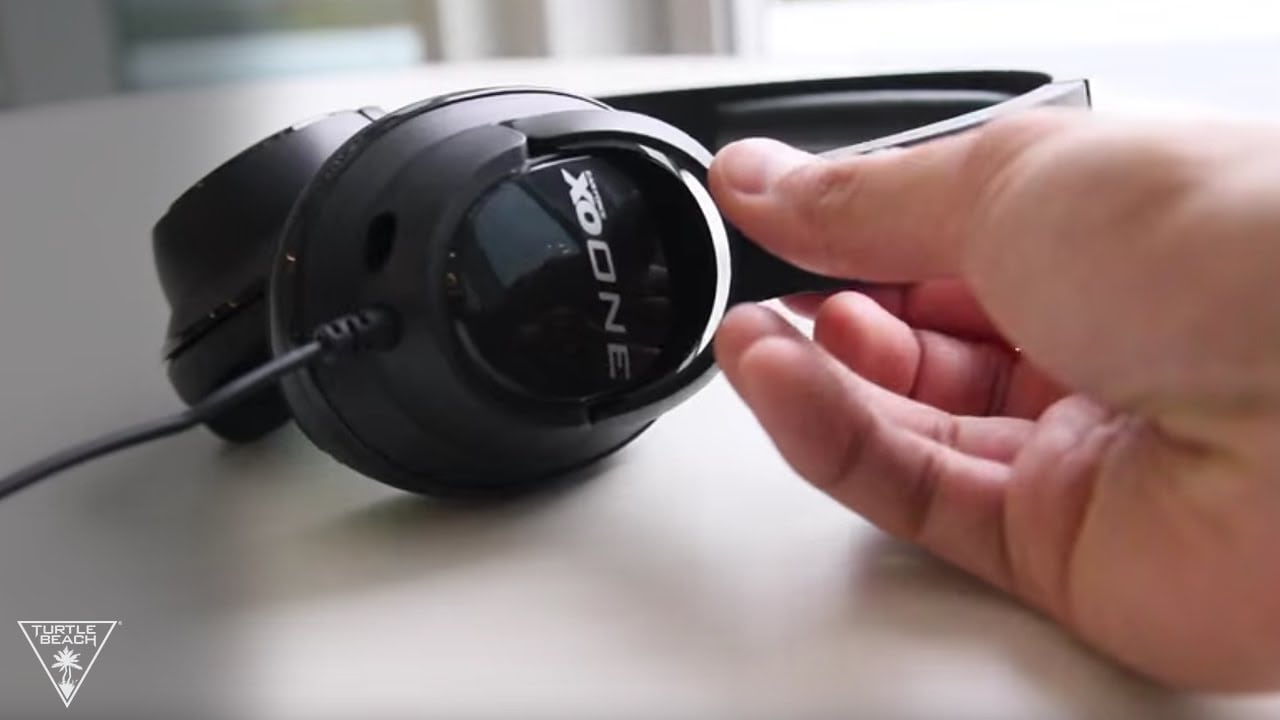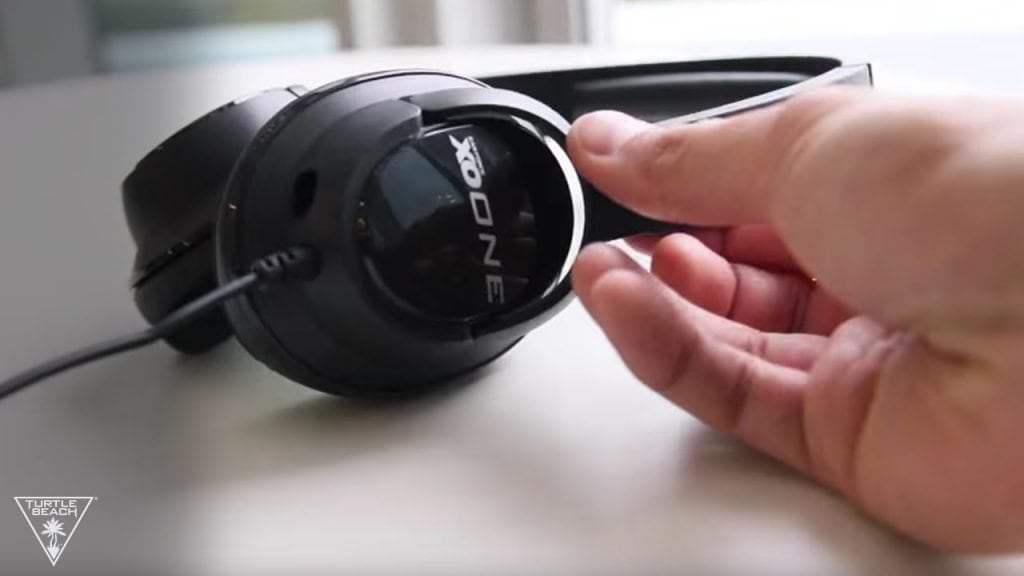 Here's what we think of this product:
Sound Quality: 8/10
Ease of Use: 7/10
Level of Comfort: 7.5/10
Overall Rating: 7.5/10
The sound quality of the XOs is phenomenal. The high ends are crisp and clear. The bass thumps and has great clarity, too. Overall, this headset gives you a great audio experience. The only downside is the fact that it's a wired version. Nevertheless, it provides excellent performance and comfort for a very reasonable price.
Audio Controls and Mic Overview
The Ear Force XO comes with an audio controller that allows the user to quickly and easily adjust both game and chat audio. Plus, you can make use of features such as mic mute, bass boost, and mic monitoring for even further sound customization. Volume is easily controlled, too, view easy-to-use controls. The mic is pretty sensitive so you don't have to strain your voice while chatting with friends or randoms online. Audio comes through crystal clear as well. There are no buzzing or hissing sounds to be heard.
Comfort
Another big bonus to this headset is the comfort level. The overall design is much smaller and lighter than other similar models. The ear cups feature mesh cushioning that reduce slipping and provide a great feel. The Ear Force XO is an excellent choice for Xbox One gamers that play for several hours at a time.
Sick of having a dull desk to game at? Be sure to check out our list of the best corner gaming desks and find one that matches your style and needs.
TURTLE BEACH EAR FORCE X12 GAMING HEADSET
Yes, another model from Turtle Beach has cracked our top five. The main reason we chose to hand fourth place to the Ear Force X12 is because this headset provides decent audio, sound customization, and comfort for an incredibly affordable price. It's one of the cheapest models on our list and if you're looking for a headset that sounds and feels great but don't want to spend a ton of money, this is an excellent choice.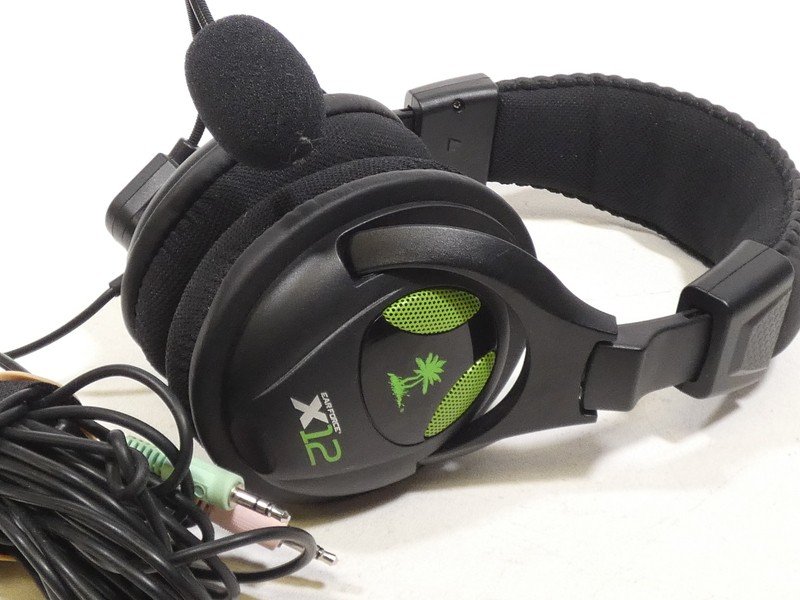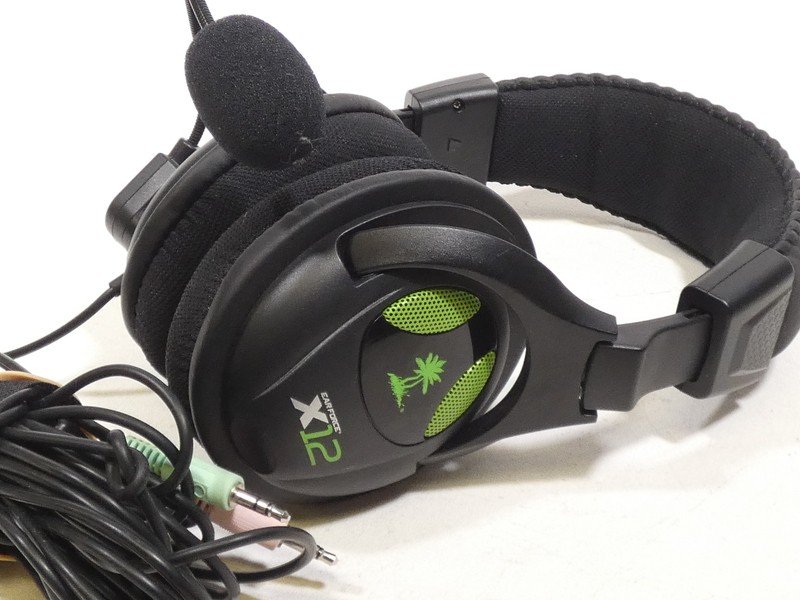 Here's our opinion of the X12:
Sound Quality: 7.5/10
Ease of Use: 7/10
Level of Comfort: 7/10
Overall Rating: 7.2/10
The X12 Xbox One headset features enhanced audio for improving your gaming experience. An in-line amplifier is used to quickly make adjustments to game volume, chat volume, and even add bass boost. It's not a complex equalizer by any means, but it does give the option to balance out game and voice audio the way you like it with ease.
The headset is powered by USB, too. This means you won't have to fumble around looking for a pair of charged batteries to insert into the headset for it to work. The headset is completely adjustable, too, to fit your head. This model is also lightweight making it ideal for late-night gaming. The mic is sensitive and is adjustable via a flexible boom-style microphone.
The Turtle Beach Ear Force X12 is a wired-style headset designed for PC, Xbox 360, and Xbox One. To make it work for the Xbox One you'll have to purchase the headset adapter from Microsoft (also sold on Amazon).
MICROSOFT XBOX ONE HEADSET
This is the official stereo headset for the Xbox One that is manufactured by Microsoft. The design is rather simplistic, but the sound quality is decent, the headset if moderately comfortable to wear, it features a unidirectional mic that is moderately sensitive, and is super easy to use right out of the box.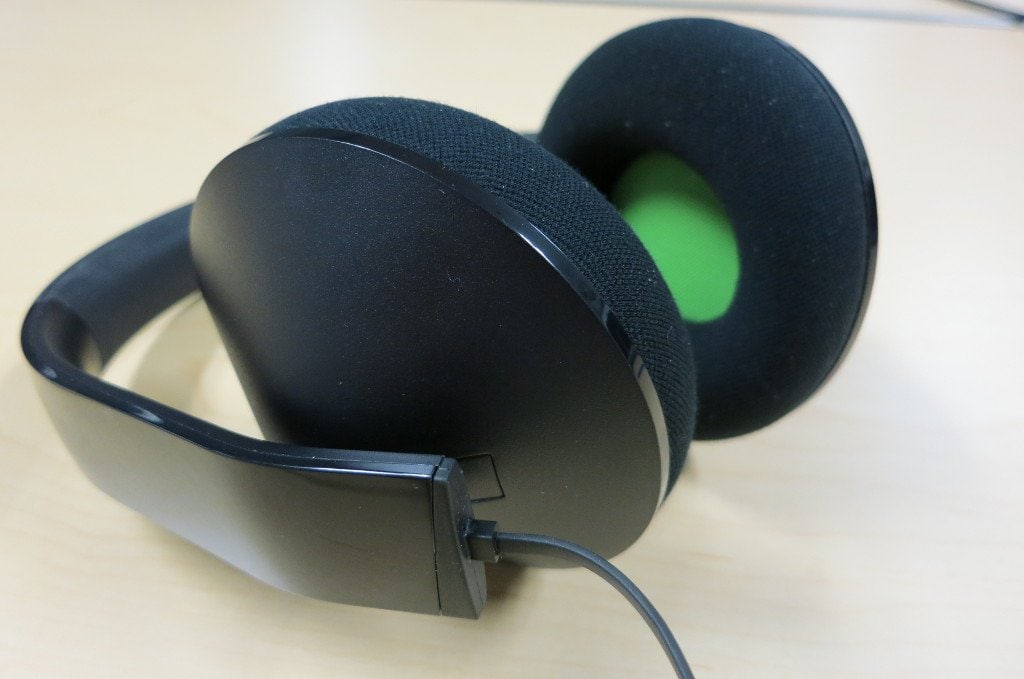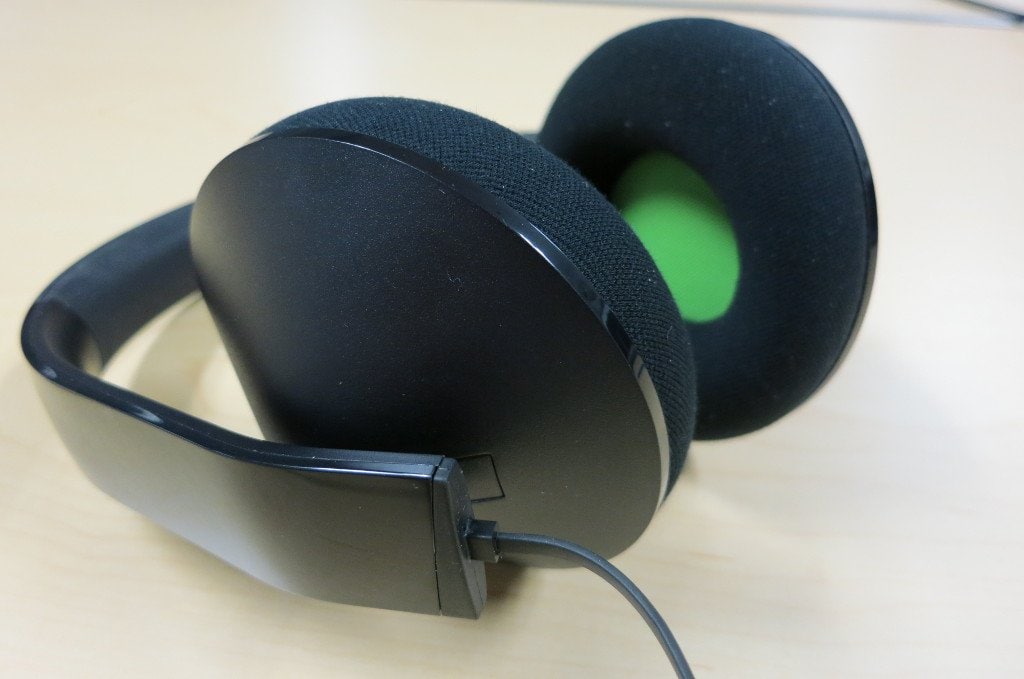 Here's how we rated this headset:
Sound Quality: 6.5/10
Ease of Use: 8/10
Level of Comfort: 6/10
Overall Rating: 6.8/10
We used to despise the headsets provided by the makers of consoles. Back when the Xbox 360 launched, Microsoft supplied gamers with an incredibly cheap, easy-to-break headset that felt awful, had extremely terrible audio quality, and often shorted out after extended use. Thankfully, the company has stepped up their game with the launch of the Xbox One. This new standard headset is much better made and provides a decent audio experience.
The sound quality definitely isn't on the same level as our top four picks, but it's still decent. The headset is a bit more durable than the 360 models, too, but it's still not quite as tough as Astro, Turtle Beach, or Skullcandy models. This Microsoft-branded headset is somewhat comfortable, but definitely not ideal for long gaming sessions as it's not as well-padded as other models.
The audio is decent. The high ends are crisp and the low ends definitely provide good bass, but the quality just isn't enough to rival the others on our list. But, if you're in the market for a decent headset that is affordable, the Xbox One stereo headset isn't a bad choice.
That does it for our picks for the best Xbox One headset.
Official Adapter
Did you pick out a headset that is primarily intended for the Xbox 360? Most of these headsets are still compatible with the newer consoles but, in order for them to work properly, you have to use a special piece of equipment. This is the official Xbox One stereo headset adapter. It's not super cheap, though, unfortunately. But, if you're using a legacy headset, you'll need it in order to get game and chat sound working